Ok my official 10 days was up on Sunday but due to a few days of not staying on the Nutrisystem Plan I carried it on for two more days so today is really results for 12 days. With my few non Nutrisystem eating days I wanted to get back on track before I posted a final weight.  I mentioned Friday that I had the day off and did some unproductive running around (that has left me with an expired driver's license) and little time to prepare my food.  Saturday I was away from the house from 9:45 to 8:30 running from soccer, to baseball, to two different birthday parties. I actually did really good the majority of the day until dinner at the birthday.
Anyway yesterday I did perfect right back on track. Well let's go with a 9.9, I really should have had more water to drink.
Breakfast: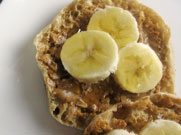 I was out of Nutrisystem breakfast because all I had left were a few omelets and I just am not big on the eggs and I gave them to hubby. So instead I had a double fiber english muffin with peanut butter and half of a banana. YUM! Would have been even better with a glass of milk if I had remembered one.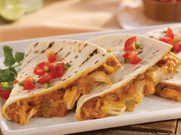 I ate breakfast a little later then usual so I was not hungry for a mid morning snack. For lunch I had the Chicken Quesadillas. I did have a little light sour cream and hot sauce to go with them. They definitely hit the spot.  I have been so busy at work being able to just grab something without thinking about whether I can eat it or not has been my saving grace.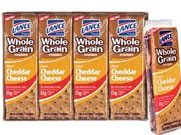 For snack I had a non-Nutrisystem item as I found that cheese and a fruit doesn't sustain me enough. So I ate a pack of these Whole Grain Cheddar Cheese crackers. I always have these at work and at home for when I need something to help keep me until the next meal.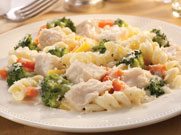 For dinner I had the Chicken Alfredo which I of course had to let Honey try. How can you say no to a 5 year old that actually likes to try food? She isn't a huge fan of creamy sauces though (got that from her dad) so she didn't ask for more but I believe she enjoyed it, especially of course the broccoli!
The the question remains what is my final weigh in after 12 days with 2 not so great days?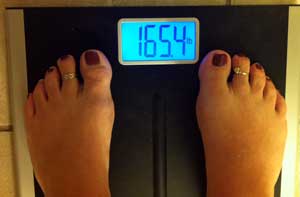 Starting: 168.8
End Result : 165.4
Total Loss: 3.4 lbs
Definitely not as good as I could have done, but it is 3.4 lbs I hope to not visit with  again.
Look for an additional post regarding the Snacks, we can't leave out all the ice cream bars I got to eat!
---
Disclaimer: Nutrisystem has provided me this program free of charge to participate in the Nutrisystem Nation 10-Day Challenge. Opinions are my own and NOT influenced by monetary compensation. You may read more of my disclosure here
---