I have always been a fan of video games. It brings back memories of my childhood. My sister and I had the old Nintendo system.
Back then there was no save button. Determined to beat Super Mario brothers my sister and I would leave the Nintendo on and just shut off the TV when we were done playing. This way we could come right back to our game when we wanted to play again. Gaming systems have definitely evolved since then but Nintendo has always been and remains a strong brand name in gaming. Both of my boys when they were young owned a Nintendo DS. In fact, I remember when a Hurricane hit our area back in 2004 – 2005 the worse part was when the boys batteries died on their Nintendo DS.
Now that they are older their interest have focused else where. However when I told them we would be reviewing the Nintendo 3DS XL system I think they were over took by nostalgia and they were rather excited. We received our Nintendo 3DS XL with two games Super Mario 2 and Donkey Kong Country Returns
New Nintendo 3DS XL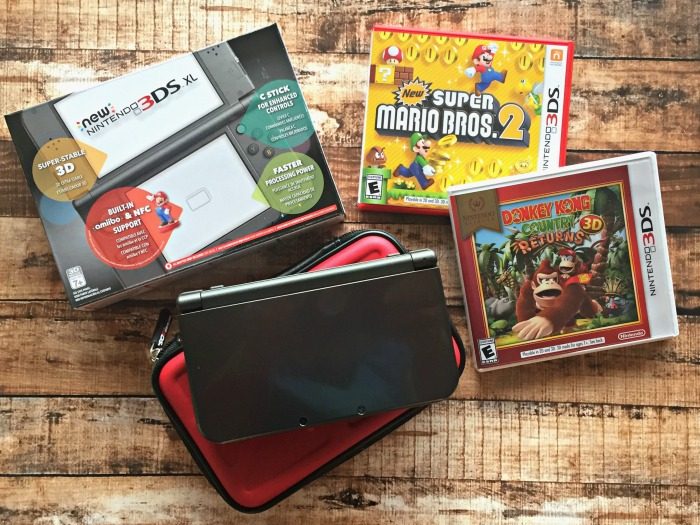 I can not lie…I was secretly excited myself. As a big Nintendo fan I couldn't wait to try both of the games, of course Donkey Kong has come a long way from the days when I use to play.
Then…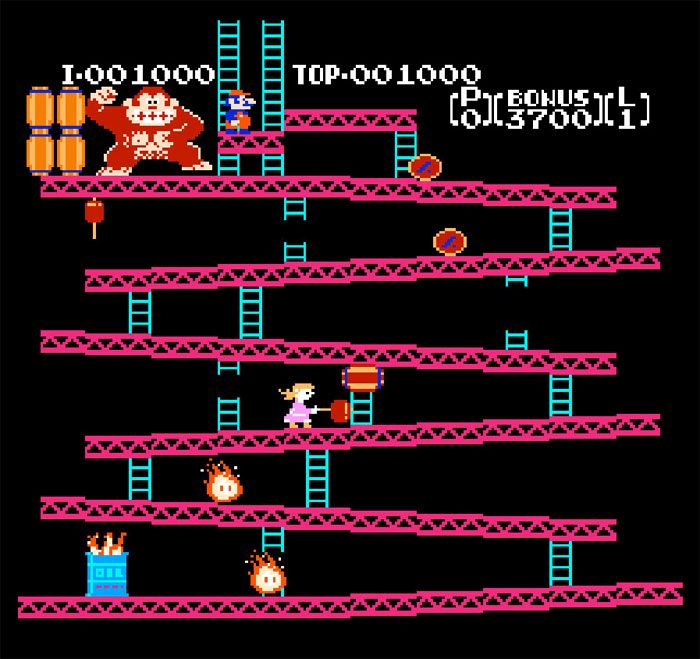 Now…
The kids couldn't wait to try out the New Nintendo 3DS XL system and they were not disappointed. They have been playing with it quite a lot since we received it. When I went to look for it to try it out myself I found it in my oldest sons room. My daughter found a large bag of old Nintendo games and many of them worked with the New Nintendo they just didn't have the 3D option that the newer games have.
Face-tracking 3D
Games leap to life with super-stable 3D. The face-tracking feature uses the system's inner cameras to adjust images based on your viewing angle, so you can enjoy total immersion in your games.
I absolutely LOVED the 3D gaming option. I did find that you do have to concentrate a little to get your eyes to adjust to the 3D but once you do the game playing is amazing!

New controls
The C stick brings new control possibilities (like intuitive camera control) to compatible games. And, new ZL and ZR buttons give you more options than ever.
Built-in amiibo support
Tap an amiibo™ figure to the near-field communication (NFC) reader on the lower screen to enjoy amiibo features in compatible games. Get bonus items and content, customize your character, and more when you use amiibo figures (like Mario!) with amiibo-compatible games.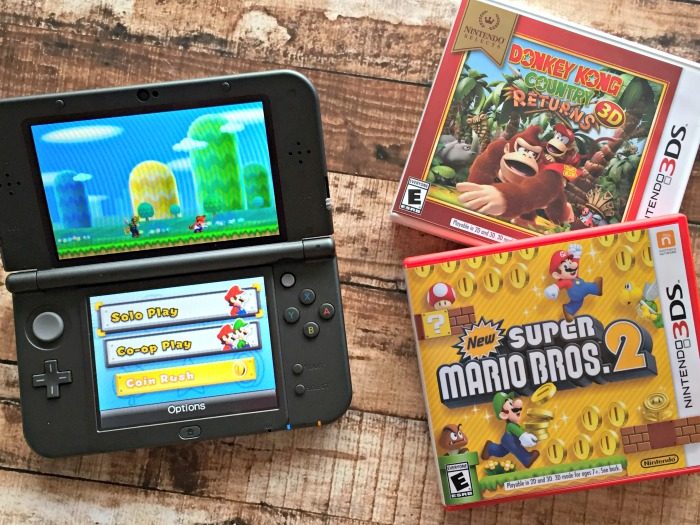 This is just some of the features. Additional features such as:
More power
Play more games (including games made for Nintendo DS and DSi
Easy data sharing
Better browsing
Improved camera
Not only that if you previously had an older version you can transfer your data from one device to the other. In addition to the two fun games an Nintendo 3DS XL system we also received a custom travel case that holds our Nintendo 3DS XL and up to 8 games. This is a great way to keep all your games, charger, and system together which means they won't get lost!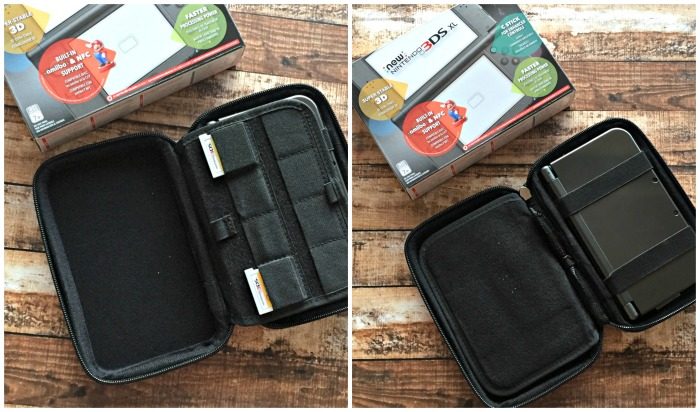 Nintendo of America provided me with a New Nintendo 3DS XL system and games for review. All opinions and thoughts are my own.