I have reviewed several different cameras here at Shibley Smiles. I am still trying to find the camera that is best for us as we would like to have one type of camera used around the whole house. Recently we had the opportunity to review a Nest Cam security camera.
Nest Cam Security Camera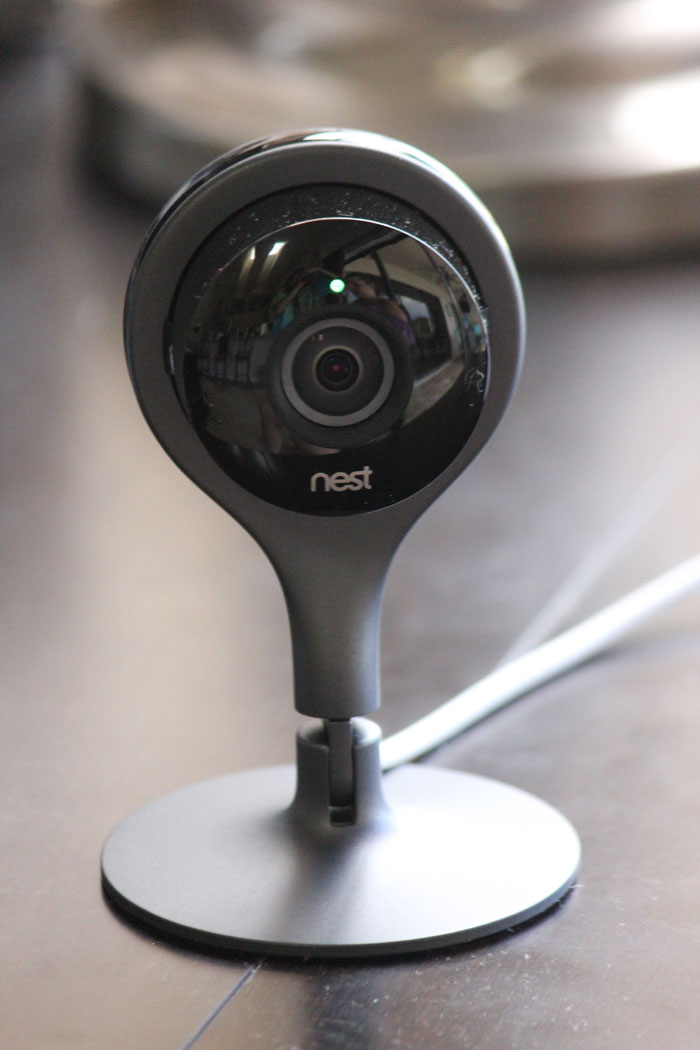 The setup was very easy. We chose a spot next to a camera I already have so I could compare the two. We plugged in the camera and downloaded the Nest app. Once downloaded I followed a few simple steps to create an account and add my device. I just needed my WiFi password and the QR code on the back of the camera in order to get it all set up. It took a matter of minutes for the setup.
Despite the ease of a wireless camera we have found after owning them that they plow through batteries like crazy. For this reason we prefer security cameras that are plugged into an outlet. While this does limit where you place your camera unless you are willing to change your batteries every month or so a wireless is just not worth the hassle or cost. The fact that the Nest Cam is plugged into an outlet is a pro in our book.
We also found the Nest app to be very user friendly. We only have one Nest Cam at this time and we see the following screen when we open the app. Our camera is pointed at outside towards our pool.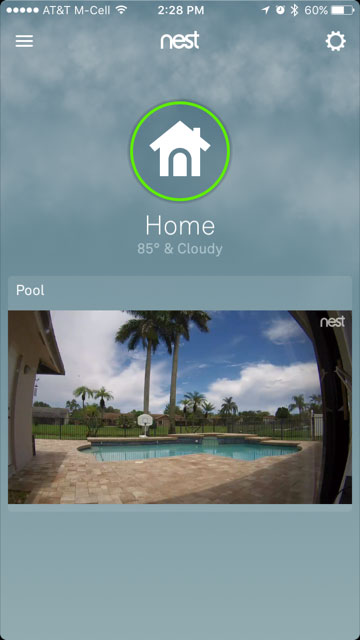 From here you tap on the photo to see a larger photo and then you can zoom in further to see more detail.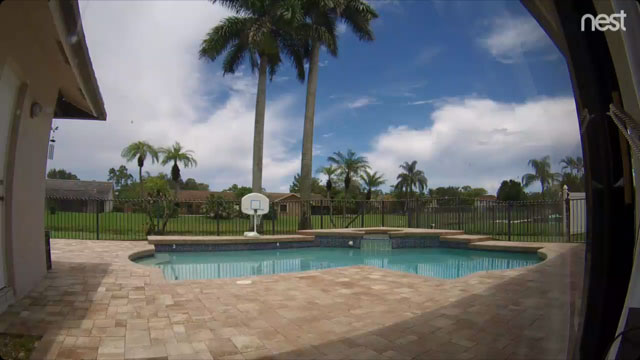 The picture is very clear in 1080p HD, however I am not thrilled with the eyefish like view. Below is an example of the Nest Cam in the left and my other camera on the right. The Nest Cam does seem to have a broader range and show more.

There are some neat features of the Nest Cam that are unique. You can put the camera in auto mode. This feature will detect when you have left the house (based on the location of your phone) and turn on. It is off mode while you are home. However I personally don't use this mode. I would like the phone to be on even when I am home. I would like it to record what is going on should someone try to break in while I'm home or it may spot someone in the back yard.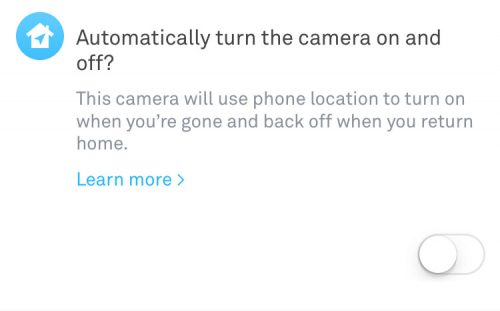 The camera we were sent to review retails for $199 which is about the average price for a great quality camera. We have one camera in our home that was much cheaper and you can really tell the difference in the quality of your camera photo and video.
The features included with your Nest Cam purchase is:
1080p HD picture quality
Continued power when plugged into an outlet (no losing power due to batteries dying)
3 hours of play back
Talk/speaker feature
The talk and speak features is also great quality. I have two other cameras that have this same feature but the Nest Cam beats both of them with it's quality. You can hear very well what is going on around the camera and when you talk through the camera the person can hear you clearly. This is a great feature if you happen to have pets, kids, or notice an intruder. You can speak to them through the phone maybe causing your pet to get off the sofa, speak to your children, or scare the intruder.
Nest Aware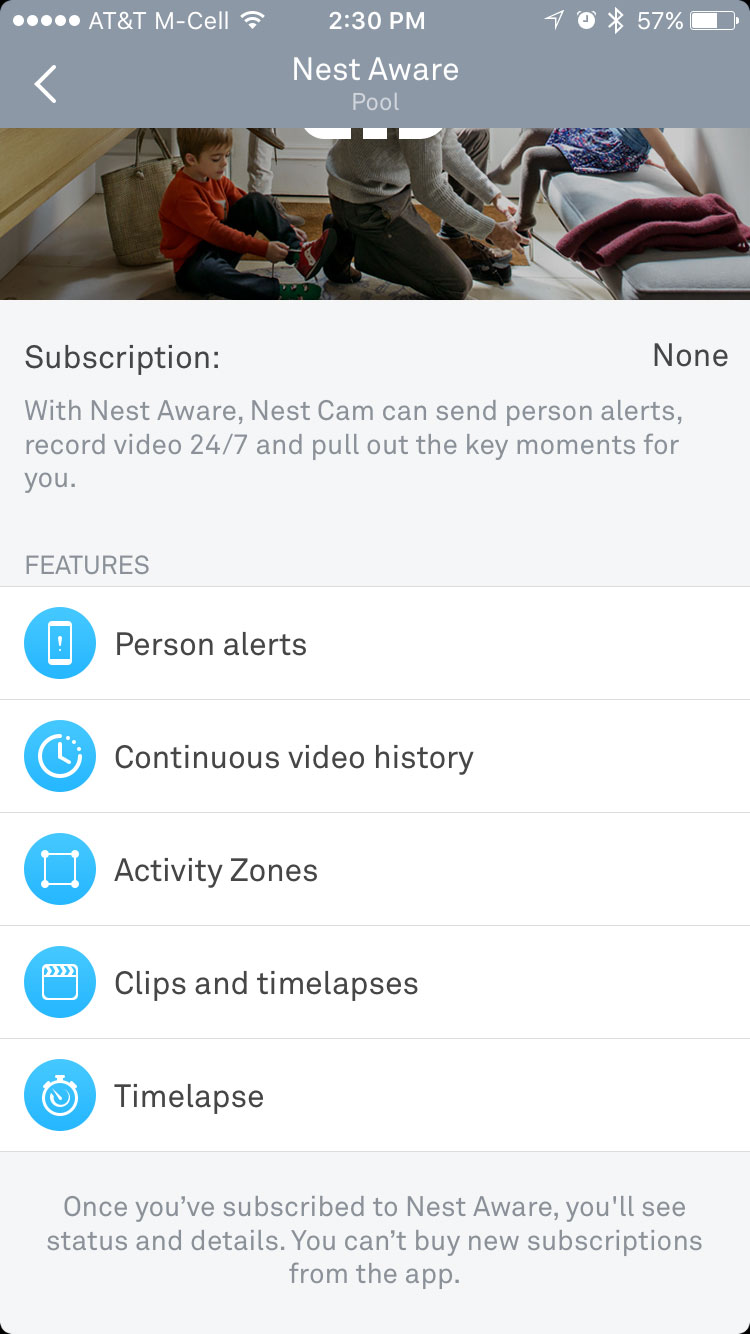 I would say what really puts the Nest Cam above other cameras is the extra features that can be purchased with Nest Aware. Without this feature we feel that the camera is of excellent quality but it is the Nest Aware that will help you get the most out of your camera.
Nest Aware Features
Better alerts
Activity Zones
Video History (up to 10 or 30 days)
Create and share clips
Create a timelapse
When  you plug in your Nest Cam and get it set up you also receive a free 30 day trial of Nest Aware. After the 30 day trial you can continue at a fee of $10 a month or $120 a year for 10 days of video history. Or you can opt for $30 a month or $300 a year for 30 days of history. This fee is for one camera, you can add additional cameras for $5 a month for $50 a year.
I have been enjoying the 30 day trial and I honestly don't think I would enjoy the camera without the Nest Aware. My favorite feature is the ability for the camera to recognize a person. My other cameras were at one time set to detect motion and alert me however I found that when the clouds covered the sun or when a car drove by the front door my camera would alert me so I had to turn it off. I have found that the "person alert" works great and it has notified when a person is in my yard.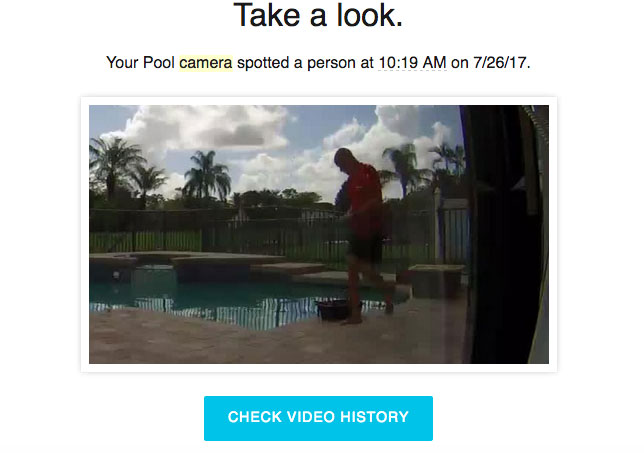 I have not played with the activity zones however it allows you to select hot and cold spots for your camera. For example if you have a heavy traffic area in view of your camera you can set this area to NOT alert you if you would like but ask for alerts for surrounding areas. I good example of where this would be useful is if you had a pet that runs around your living room. You may not want to be alerted every time they appear. However you might want to know if they jump on the sofa. You can set the sofa to be a hot spot to alert you while the living room floor would cause no alerts.
Overall the Nest Aware is what makes this camera better than many others on the market. Without the Nest Aware the camera still overs great quality and the talk to speaker feature is a bonus but I highly recommend you purchase the Nest Aware to get everything you can from this camera. Don't take my word for it check our this Nest Cam review by Security Baron.