As a mother, full time worker, and blogger I am always busy and often on the go. You can find me scheduling appointments, working on budgets, or writing a blog post from my office, my living room, or even the doctor's office. So it would not be wrong to say that I am always connected. I usually bring my laptop, iPad, and of course my phone with me everywhere I go. However while having these devices with me when I'm away from the home helps me get things done sometimes I don't have everything I need because what I need is on my home computer. The perfect photo to put into my post or my household budget that needs balancing.
My Cloud Personal Cloud Storage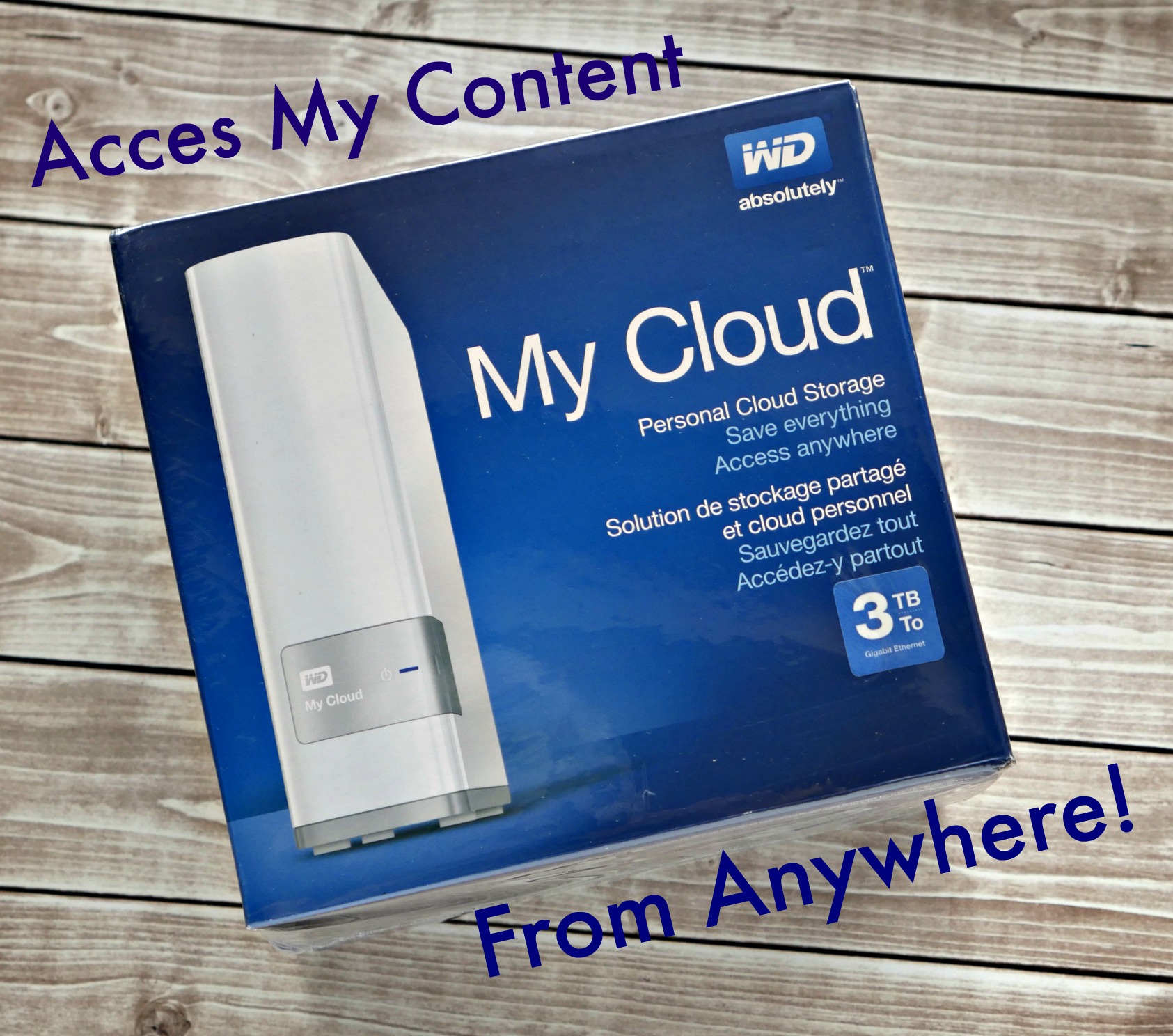 I have found the solution to this annoying problem with My Cloud personal cloud storage. Earlier this week My Cloud arrived and I set it aside figuring I was going to need a little bit of time to get it set up. Little did I know it was really not all that hard. I opened the box to find a Quick Install Guide that looked pretty easy.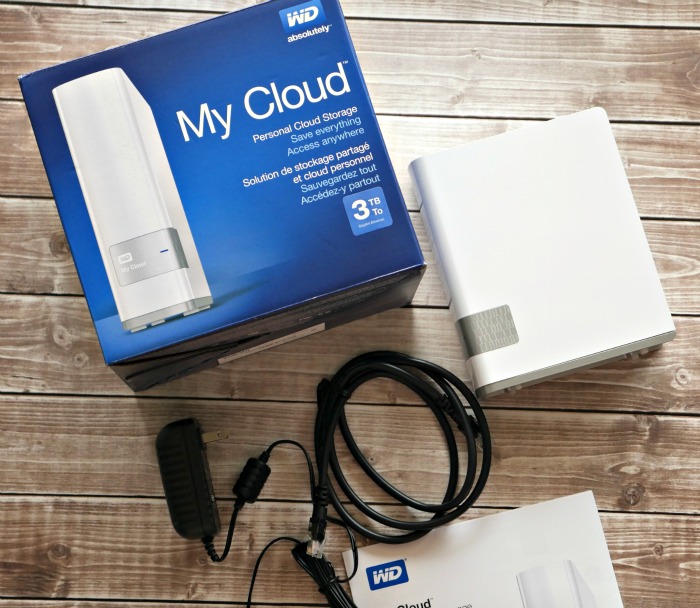 Set up was indeed easy. I simply plugged My Cloud into my router and to an electrical outlet. I visited the provided url and it walked me through downloading the setup file. Once My Cloud was set up I was sent an email to create a password. With my password created I did one last thing and that was connect my Time Machine (I have a Mac) to My Cloud so that it will back up my computer.
Why Personal Cloud Storage is Important
I've never had my own cloud storage before but I can tell you why it is important to back up your computer. A few years ago I had an external hard drive. I thought that if I had everything on my hard drive it would free up space on my computer so it would run smoothly. It worked great for many years until one day I turned on my computer and I could not access my hard drive. Not knowing what else to do I took it to a repair shop. They gave me the bad news, everything on my hard drive was unable to be retrieved. I lost two years of photos, thankfully only two because I had backed up the years before. I lost all my scrapbooking kits I had created, and all my files. Where I went wrong was using my hard drive as my ONLY storage instead of a backup.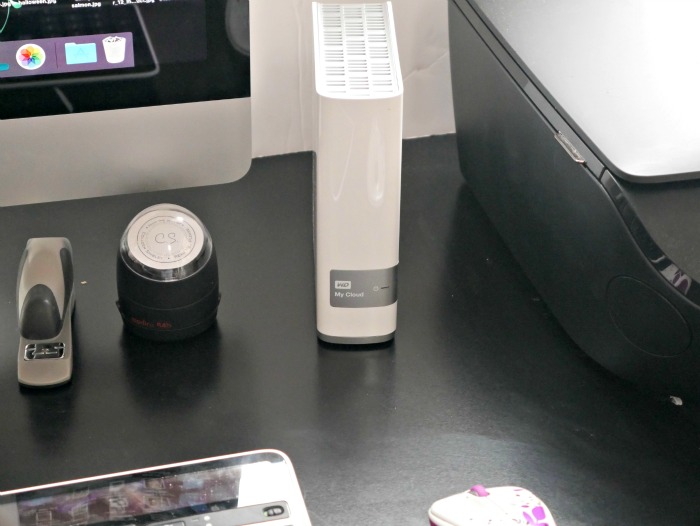 My Cloud is so much more than a personal storage unit. I'm sure by now you have heard of "the cloud" everything seems to be in "the cloud" these days. What exactly is "the cloud" I don't think that your files are being backed up here: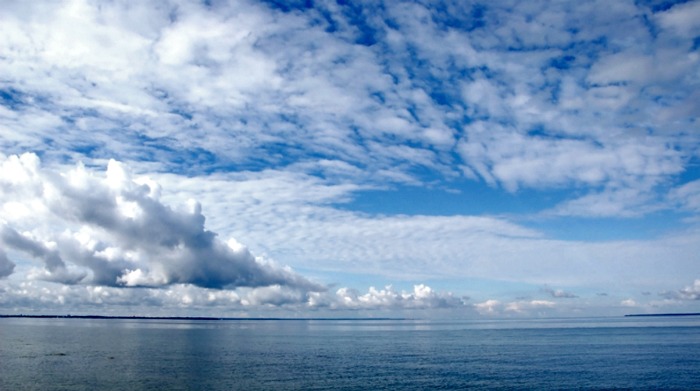 Trust me your files are not somewhere up in the clouds. However you are at the mercy of the servers they are sitting on. While I have always loved the idea of being able to access my files via the cloud I was never comfortable putting too much on servers that I had no control over. With My Cloud I have my own personal cloud storage. Which means I can now access my files anywhere. That budget file that I mentioned lives on my home computer I can now feel safe about putting on My Cloud. I can then access My Cloud files from my work computer, laptop, iPad, and even my iPhone.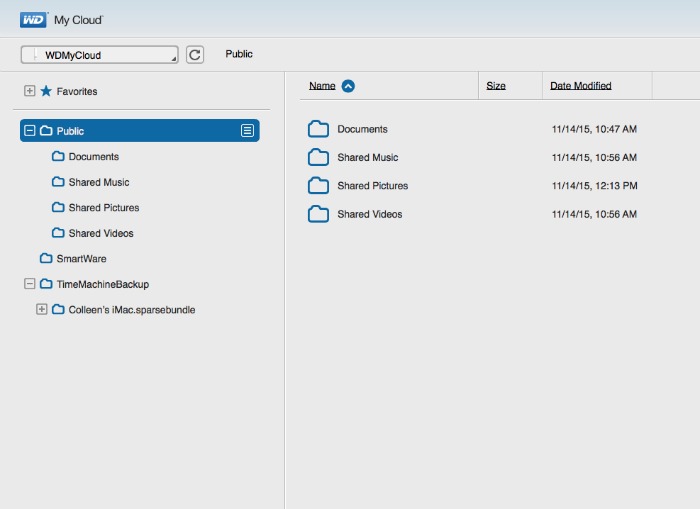 Not only can I access my files but I can give other users access as well. This means instead attaching photos via email, over social media, or uploading them on the internet, again giving over control of my photos, I can set up users on My Cloud and grant them access to share my photos and files.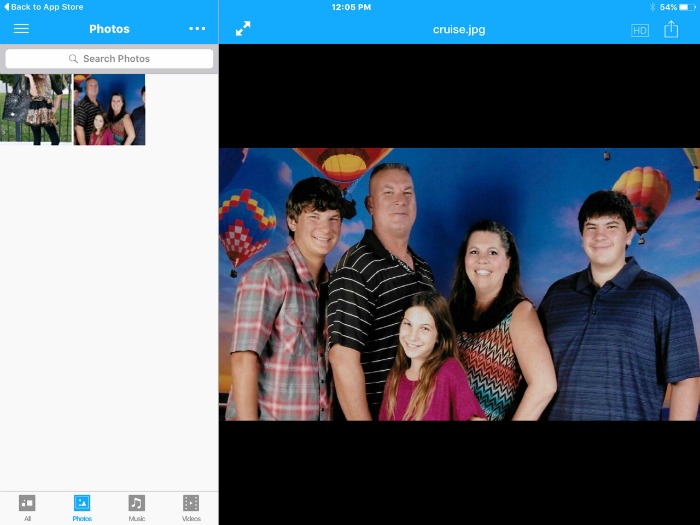 This photo was on my computer at home. I uploaded it via My Cloud and was able to access it on my iPad. Another amazing feature of the My Cloud is not only can it backup my home computer it can also back up the photos and videos on my iPad and iPhone, again giving me access from everywhere. My Cloud is a must for anyone on the go that needs to access their important information from anywhere. It also gives you peace of mind having a back up of all your precious photos, documents, and other files. Purchase My Cloud personal cloud storage today or grab it early for a great Christmas gift.
$50 Paypal Giveaway
As a loyal Shibley Smiles reader we want to give you a chance to win a $50 paypal giveaway to help you with your holiday shopping and My Cloud purchase. Simply enter below: