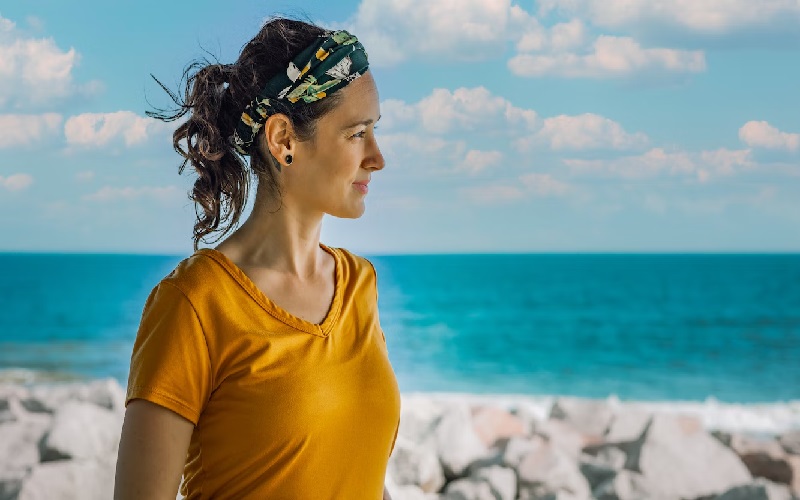 If you're going to be moving to Wilmington, as with any new location, it's important to do some research beforehand to know what to expect. It's quite common today for people to migrate to North Carolina for work, especially due to the recent economic boom. North Carolina was recently named the top city for business, and it shows based on the influx of young professionals moving to the many great cities around the state, including the coastal city of Wilmington. But what does this city have to offer newcomers? Here are some things you'll want to know before you move here.
Coastal Lifestyle
As you'll know, one of Wilmington's key features is that it's situated on the east coast. Of course, plenty of places on the coast sadly don't benefit from golden sands, beautiful waters, and gorgeous weather. Luckily, Wilmington isn't one of those places. The city is just a stone's throw from some amazing beaches, including Kure Beach, Carolina Beach, and Wrightsville Beach, and you'll also be able to visit some quaint seaside towns along the way. You'll find that the coastal lifestyle is championed in a place like Wilmington, and it's hard to resist. You'll find that many people appear to be very relaxed and almost in a permanent vacation mindset which can be very infectious. Before you know it, you'll be hitting the beach every other day to unwind after a busy day at work.
Plenty Of Exciting Activities
The waters around this area are perfect for those wanting to enjoy the thrill of surfing, parasailing, and other adrenaline-fueled watersports, while others can enjoy some slower-paced activities like kayaking and stand-up paddleboarding. Alongside these water-oriented activities, the city itself is home to plenty of exciting activities, too. You'll find plenty of great sporting events, live music venues, and easy access to beautiful hiking trails such as the Wade Park Loop, Long Leaf Park Loop, and the Greenfield Lake Park Trail. For those interested in the history of the city and North Carolina as a whole, you'll also find lots of interesting historical sites around the place, including the Battleship of North Carolina, Fort Fisher, and the Bellamy Mansion Museum of History and Design.
Decent Cost Of Living
While the cost of living is generally rising everywhere, the city of Wilmington remains lower than the national average, if only by a few percent. You'd expect that for a large and popular city like this, and one situated on the coast near amazing beaches, it would actually be an expensive place to live, but that's simply not the case. It's worth noting that the cost of living in Wilmington is generally higher than the average in North Carolina as a whole, but this simply showcases the overall desirability of the area, which is a sign of just how wonderful the city is.
Affordable Housing Options
The cost of housing in Wilmington sits relatively comfortably around the national average. You might be wondering why then this would be considered a plus to moving here. This is because real estate is an investment and buying more expensive property in a popular area is always better than buying cheaper property in an unpopular area. The city of Wilmington has been experiencing rising property values in recent years, and the value continues to rise significantly. However, compared to many other areas, prices remain affordable yet competitive. You can find a wide range of homes there via sites like EZ Home Search, ranging from smaller properties for single professional individuals to larger family homes with plenty of space for your kids and family pets.
Pleasant Weather
The overall climate of North Carolina is relatively mild due to its geographic location. Being situated in the subtropics provides the state with a perfect blend of weather that's not too hot and not too cold. You'll get to experience some pleasantly warm summers, perfect for lazing on the beach or enjoying some fun outdoor activities, and you'll also be able to enjoy layering up in the cooler winters, with rare snow showers, too. In terms of extreme weather, this is relatively uncommon, but major storms are fairly prevalent during hotter summers and the occasional tornado, but nothing compared to most other nearby states.
Great Night Life
Another great feature of Wilmington is the amazing nightlife you'll get to experience. Due to being a popular destination for students, both from neighboring towns and cities, as well as the local population from Wilmington's universities, the overall age range is fairly low across the city. Because of this, bars and clubs are prevalent throughout the city, which makes it the perfect place for a great night out. As well as clubs, you'll also find plenty of amazing restaurants regularly serving freshly caught seafood from local anglers, as to be expected from a coastal city. There are also a lot of great live music venues throughout Wilmington, too, perfect for those looking for a fun night out with friends.