Do you know what June 21st is? If you said Father's Day you are correct. Father's Day is a time to honor and celebrate the contribution that your own father or father figures such as step-fathers, father-in-laws, grandfathers, and great-grandfathers have made to your life.  Many people send or give cards or gifts. I love to give a personalized photo book, gift, or card to my special someone. One year for my husband's 50th birthday his kids and I wrote Happy 50th Birthday Daddy in the sand and the kids laid down on the sand in their suits and I snapped a picture, we then had a card made for him. It is a card he will keep forever and the smile on his face when he opens it will never be forgotten by me or his children.

If you were wondering what to give that special man for Father's Day, wonder no more.  A personalized photo book or card would be a  great gift and  Mixbook is helping make it affordable by having a great special starting June 1st – 12th. Right now you can get 20%  off site-wide plus free shipping with this coupon code DADDY!! What a spectacular idea!
Imagine the look on his face when he opens a card with a picture of you or the family on it wishing him a Happy Father's Day, or even better a personalized photo book filled with memories of the past and the present.  Mixbook is very convenient and makes creating these wonderful gifts as easy as 1-2-3.
They have over 100 professional pre-designed themes to choose from, and you can select from thousands of backgrounds and over 200 thousand free stickers. All of these fun built-in features with the help of your family and friends will create the best-personalized photo book for your dad, grandfather, or special guy.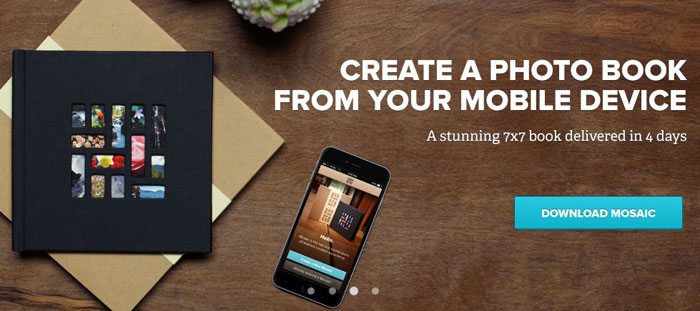 You upload your photos from your computer, Facebook, Picasa, Flickr, Instagram, PhotoBucket, or Smugmug and what's even nicer is you can invite friends and family to join you in creating your special project. Everyone can upload their photos to the same project, and then personalize and decorate their pages together to create an amazing personalized photo book.
You can add, move, and resize any picture or text in your project and you can also use auto-fill to automatically place photos for a fast and easy look. I've created many personalized photo books before and this is a nice option to have and often their placement is just right.
Mixbook Personalized Photo Book
I love the idea of a photo book, all you have to do is select a theme
Pick your cover, Soft, Hard, Leather, or Matte
Select a size, Square, Portrait, or Landscape
Pick your paper
Upload your photos
Pick your background,
Begin creating
Your book will be done and ready to present to Dad on his special day, as I said as simply as 1-2-3. The possibilities with Mixbook are endless, cards for every occasion, photo books, invitations, save the date cards, announcements, thank you cards, calendars, the list goes on and on.
So go to Mixbook , enjoy the savings using coupon code DADDY, and create a card or gift for someone special that will be cherished for years to come.