The weather here in South Florida has been unseasonably cool and beautiful. It seems that spring has lingered a little longer than usual. This means that we are still struck with spring fever. We opened our pool a couple of weekends ago. Opening in Florida means giving it a little extra TLC so it will be ready for swimming. This weekend we took our spring cleaning inside beginning with the closets and cabinets. Another priority when it comes to spring cleaning is the computer. It is important to keep it running well and every year I try to go through everything I've downloaded over the past year and try to organize. I am famous for just downloading things to my desktop or to places where I swear I'm going to remember where I put something.
I recently had the opportunity to try out a new tool to help me organize my photos, videos, documents, and music. Not only can I organize them I can save them securely in a place where I can access them any time from anywhere. This awesome place is called MiMedia.
MiMedia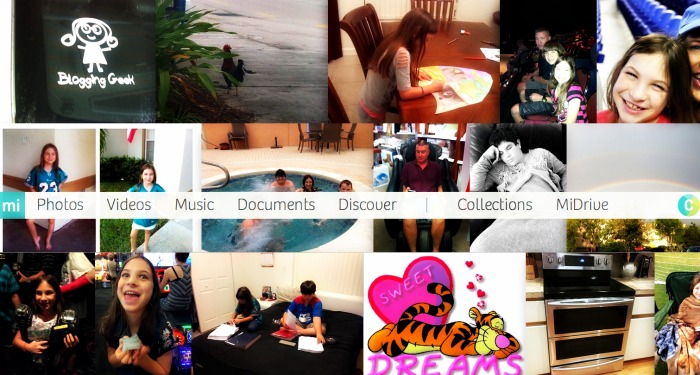 I am no stranger to sharing via the internet and storing things in "the cloud". At my place of employment, we have slowly moved most of our networks and files to cloud-based programs. This has its advantages when it comes to work but is also a great way to share and store your personal files securely. MiMedia is like having your very own cloud storage where you can upload just about anything that is important whether you intend to share it or just keep it safe and have the ability to access it at a later date. You can upload and share photos, videos, music, and documents all in one place. This is a huge improvement as my videos are hosted in one place right now and my photos are usually either on my computer or my phone. I absolutely love the idea of having one place to access everything!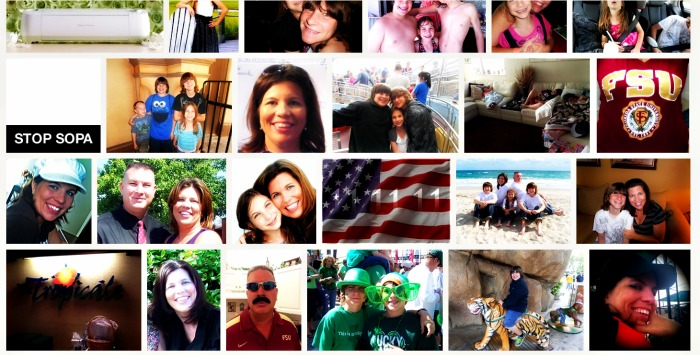 I was able to upload all photos on my Facebook account and on my phone with a few simple clicks. All the photos shown above were uploaded to MiMedia directly from my Facebook account. As I sit here writing this article my phone has uploaded over 1,000 photos to my MiMedia account. The photos uploaded from Facebook have already been tagged with the album and information that was currently tagged to it on the platform. I absolutely LOVE that you can tag your photos for easy access in the future. For example, I typed in the words SeaWorld, and a few of the photos from a SeaWorld vacation were found. This is just a small selection as these were tagged from Facebook and I will need to add additional tags to my photos for this feature to really become a rich and useful tool (I can't wait!)
Search Using MiMedia

While photos are often the bulk of what we upload and share with our friends and family this is just a small part of what MiMedia can do. I mentioned that I have my videos saved with a different software. Because video's are large files it is not logical to leave them on my phone taking up much of my memory. I uploaded a few of my videos and was surprised at how fast it was. Before I uploaded my videos I first downloaded the app right to my computer (I have an iMac). The app located all my photos and videos and I had the option to exclude from the list any videos or photos I didn't want uploaded.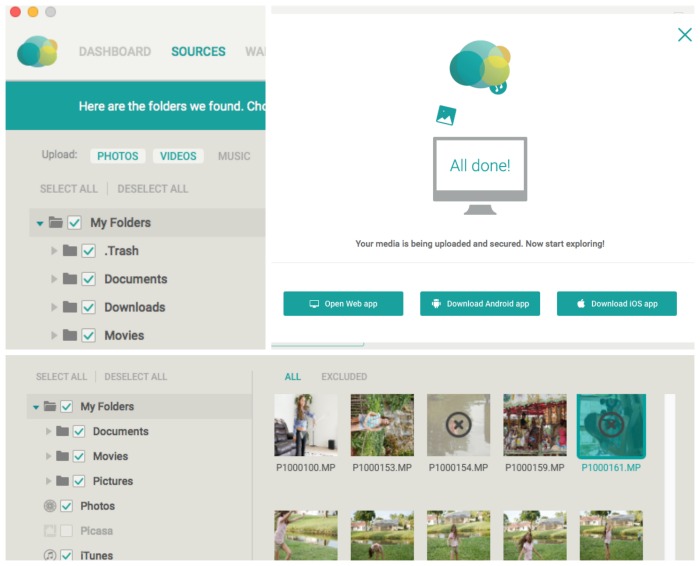 So all your photos, documents, videos, and music are uploaded and organized on MiMedia now what do you do? One of the awesome features of MiMedia is how you can share your files with your friends and family. You can either share a link via email so your recipients can view the files you have selected for them to see or you can create a MiDrive. With the MiDrive not only can you share files with your family and friends they can collaborate with you and share their files as well.
Though MiMedia doesn't currently support face recognition it is in the works and is a top priority. One of the features that I think will be an awesome addition is the rules you can put in place once. When facial recognition comes out you can set up a sharing rule that says any picture of my children will automatically be sent to those family members I have made part of one of my MiDrive's. So I don't have to remember to text or email them photos. The photos will be uploaded and placed in MiDrive and then the members of my MiDrive will be notified. With the day and age of never having enough time in the day, this is an amazing feature!
I did not test out uploading any music as my music currently resides on my phone and not my computer however you can upload your music just as easily as you can upload your photos and videos. MiMedia is also a great place to save your important documents that you may need to access from work or while you are away from home. You can access MiMedia through an app for both iOS and Android.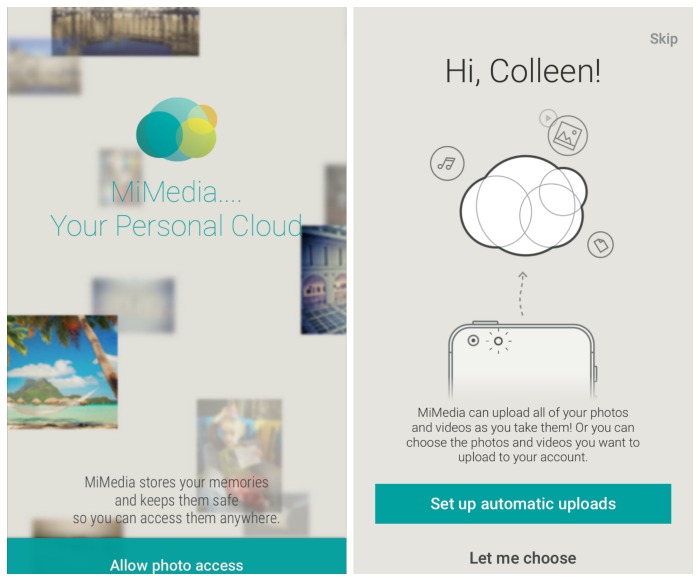 I love that I can have my photos taken on my phone automatically uploaded as I take them! MiMedia is like no other cloud-based service I have seen. I am not easily impressed when it comes to things like this but I am impressed with MiMedia. Now that I have gotten a taste of it I can't wait to upload all my photos and start organizing and sharing them. I am also impressed with the plans and how inexpensive they are.
MiMedia Plans
Free – 10GB
2,500 photos
125 videos
2,000 songs
10,000 documents
Basic – 50 GB $7.99 a month or $85 annually
125,000 photos
6,250 videos
100,000 songs
500,000 documents
Plus – 1 TB $9.99 a month or $100 annually
250,000 photos
12,500 videos
200,000 songs
1,000,000 documents
I encourage you to sign up and try MiMedia for yourself, even the Free account is worth it!