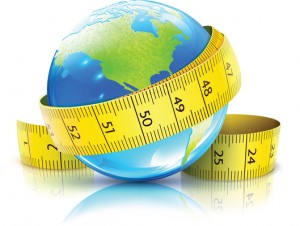 You may have noticed that not only did I not post for week nine I'm a little late in posting week ten. I didn't want to come and post AGAIN how I was not doing well and having trouble staying on plan. I would do great until about 3pm and then it would just fall a part. It wasn't for lack of trying but for some reason I just kept reverting back to sodas and the candy bowls in the office.
I was also trying to decide if I wanted to continue. Not so much because I wanted to stop the plan totally but I was considering revamping how I was using the food. Meaning eat the food but not as the plan intended, eat more cooked foods. I knew if I did this I could no longer post regarding following the plan.
However here is what happened. I got dressed Tuesday morning and my pants felt a little snug, which of course started the cycle of getting upset that I was gaining and not losing and feeling bad that I had fallen off plan. Wednesday I got up and decided I wanted to stick to the plan. So I did a few things to help have a successful day getting back on plan. One thing I did was rearrange my food in a way that it would be easy to grab and easy to find what I need. I actually got this idea from a co-worker who was also on the plan.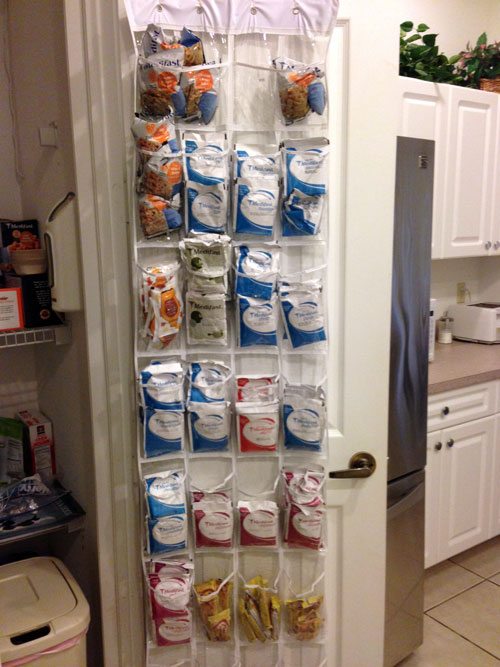 The next thing I did is fall back on a tip that always works for me. That is brushing your teeth when you start to feel the urge to eat (and you are not hungry) so I packed a survival kit to take to work with me.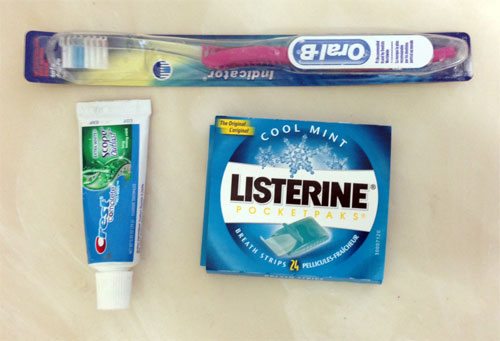 It is Wednesday evening and I'm finishing up my Medifast brownie and very proud of myself that I made it through the day. I even ate an unplanned lunch and still stayed on plan. We had a lunch meeting at work and there was bread, meat (not lunch meat but real steak and turkey), and some veggies and potatoes. Not wanting to make a Medifast lunch to bring into the meeting and getting hungry I opted for a plate full of turkey and some veggies.
So here is to a much better week and a decent weigh in this Saturday and following the Medifast Diet!
Medifast Discount Coupons
Medifast has some deals for you! If you use my code, SHIBLEY56, and sign up for Medifast Advantage when you order $250+, you'll receive 56 free Medifast Meals and free shipping! You'll receive 28 free meals with your first Medifast Advantage order and ANOTHER 28 free meals with your next order! This offer is only valid if you enroll in Medifast Advantage, and it's limited to one per customer. It's not valid with prior purchases, any other promotions or discounts, or for Medifast Ready-to-Drink Shakes.

Not ready to enroll in Medifast Advantage? You can use code SHIBLEY28 to receive 28 free meals with your purchase of over $250. Limit one per customer. This offer is limited to new customers only and not valid with prior purchases, Medifast Advantage, or any other promotions or discounts.

Both codes expire on 7/31/2013. See website for complete details on program and discounts. Consult your physician before beginning a weight-loss program.
Additional MediFast Posts:
---
Disclaimer: I receive free product in order to evaluate and comment on my experiences on the Medifast Program. Medifast products and the Medifast Program are not intended to diagnose, treat, cure, or prevent any disease or illness. Any medical improvements noted while on the program are related to weight loss in general, and not to Medifast products or programs. All opinions are my own. You may read more of my disclosure here.
---