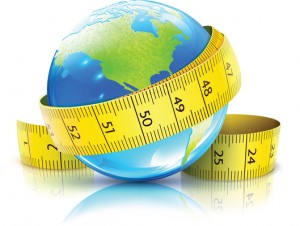 I can't believe it has been 12 weeks, almost three months. While I would love to have lost more weight I feel great with my accomplishments so far. I'm so good at starting strong and finishing weak. Each week is definitely a challenge and it seems I always hit a few bumps. The exciting part is I'm still losing. Maybe not at a quick rate but that is ok a loss is a loss and for that I'm grateful!
As you can see I managed to lose some weight this week and even better I met the weight in my DietBet Challenge. I paid $25 to participate and cashed out with $44.65 for making my goal. I'm considering joining again just waiting for a challenge I'm interested in. I'm still struggling again with adding in exercise and activity. My blog schedule is picking up and taking a little more time. However that just means I need to be even more diligent about what I eat.
Here are my results so far:
Starting Weight: 180.6
Week One Weight: 172.8
Week Two Weight: 170.8
Week Three Weight: 168.4
Week Four & Five Weight: 165.0
Week Six Weight: 163.4
Week Seven & Eight Weight: 165
Week Nine, Ten & Eleven Weight: 163.2
Week Tweleve Weight: 162.4
Total Weight Loss: 18.2 lbs
Medifast Discount Coupons
Medifast has some deals for you! If you use my code, SHIBLEY56, and sign up for Medifast Advantage when you order $250+, you'll receive 56 free Medifast Meals and free shipping! You'll receive 28 free meals with your first Medifast Advantage order and ANOTHER 28 free meals with your next order! This offer is only valid if you enroll in Medifast Advantage, and it's limited to one per customer. It's not valid with prior purchases, any other promotions or discounts, or for Medifast Ready-to-Drink Shakes.

Not ready to enroll in Medifast Advantage? You can use code SHIBLEY28 to receive 28 free meals with your purchase of over $250. Limit one per customer. This offer is limited to new customers only and not valid with prior purchases, Medifast Advantage, or any other promotions or discounts.

Both codes expire on 7/31/2013. See website for complete details on program and discounts. Consult your physician before beginning a weight-loss program.
Additional MediFast Posts:
---
Disclaimer: I receive free product in order to evaluate and comment on my experiences on the Medifast Program. Medifast products and the Medifast Program are not intended to diagnose, treat, cure, or prevent any disease or illness. Any medical improvements noted while on the program are related to weight loss in general, and not to Medifast products or programs. All opinions are my own. You may read more of my disclosure here.
---