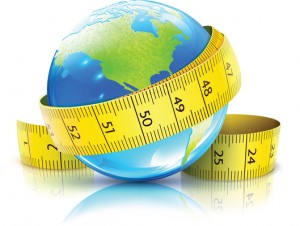 I mentioned in my last post that was struggling with the program and was debating whether to continue with it. Last Wednesday I decided I wanted to stay on it and recommitted myself to weight loss and Medifast. What amazes me is that for the past two weeks I would try and try again to get back on plan and it seemed so hard. Wednesday I made it through the day staying 100% on plan, then Thursday, then Friday, etc. and what seemed so hard, now seems so easy.
Though it amazes me,  I understand the science behind it. When you get the sugar out of your body the cravings tend to be manageable, and eventually go away. It is now Sunday and I feel strong in my commitment to continue. I'm trying really hard to make weight for my DietBet challenge so I can win and commitment to another bet.
My eye right now is on a mini goal of 155. I plan on rewarding myself when I reach that goal but I'm undecided on what that reward will be. There are a few things I want to do but may leave them as a "met my total goal" reward. I definitely feel that this month with my larger variety of food it makes it a little easier to stay on plan.
As I had mentioned before I changed up how I was eating and started eating my lean and green meal during lunch and eating a Medifast meal for dinner. This seems to be working for me since it is the evenings when I have to cook or plan a meal that I tend to waiver in my commitment. So now what I am doing is cooking chicken, hamburgers, or other protein a couple days in advance so I'm prepared and bringing it for lunch at work.
I'm very excited to be able to post a positive weight loss post again and I'm motivated once again to get moving and continuing. Even better I was pleasantly surprised when I got on the scale to find that I lost weight since my last weigh in. This is my lowest weight on the program and I'm fast approaching my lowest weight in a long time!
Starting Weight: 180.6
Week One Weight: 172.8
Week Two Weight: 170.8
Week Three Weight: 168.4
Week Four & Five Weight: 165.0
Week Six Weight: 163.4
Week Seven & Eight Weight: 165
Week Nine, Ten & Eleven Weight: 163.2
Total Weight Loss: 17.4 lbs
Medifast Discount Coupons
Medifast has some deals for you! If you use my code, SHIBLEY56, and sign up for Medifast Advantage when you order $250+, you'll receive 56 free Medifast Meals and free shipping! You'll receive 28 free meals with your first Medifast Advantage order and ANOTHER 28 free meals with your next order! This offer is only valid if you enroll in Medifast Advantage, and it's limited to one per customer. It's not valid with prior purchases, any other promotions or discounts, or for Medifast Ready-to-Drink Shakes.

Not ready to enroll in Medifast Advantage? You can use code SHIBLEY28 to receive 28 free meals with your purchase of over $250. Limit one per customer. This offer is limited to new customers only and not valid with prior purchases, Medifast Advantage, or any other promotions or discounts.

Both codes expire on 7/31/2013. See website for complete details on program and discounts. Consult your physician before beginning a weight-loss program.
Additional MediFast Posts:
---
Disclaimer: I receive free product in order to evaluate and comment on my experiences on the Medifast Program. Medifast products and the Medifast Program are not intended to diagnose, treat, cure, or prevent any disease or illness. Any medical improvements noted while on the program are related to weight loss in general, and not to Medifast products or programs. All opinions are my own. You may read more of my disclosure here.
---