"This post is part of a social shopper marketing insight campaign with Pollinate Media Group®, Litter Genie® and Fancy Feast®, but all my opinions are my own. #pmedia #Catparents http://my-disclosur.es/OBsstV"

I have always been a cat lover. I found a stray tabby cat when I was little and my parents let me keep her until one day she disappeared. I was so sad and wanted to get another one but my parents decided no more pets.  I thought, okay once I get on my own place I will have as many kitty's as I want…Not so, I married a man that happen to be allergic to cats so I went many years kitty free until about 5 years ago when I received 2 beautiful kitty's for Valentines day.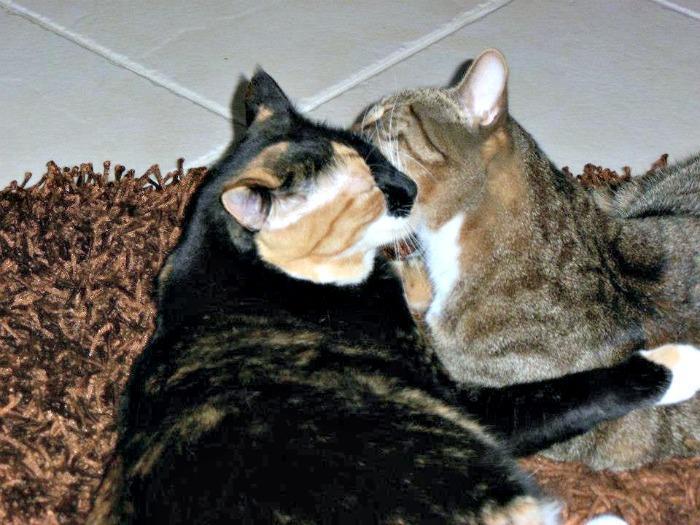 I am so happy that I can finally have my precious kitty's again and want to make sure they are well taken care of and stay healthy and happy.  I keep dry food out all day long for them but in the morning they get some wet food for breakfast. I want to make sure I give them good food with balanced nutrition so every morning they share a can of Fancy Feast®.  Fancy Feast®  is made with high-quality protein sources and ingredients, purrrrrrfect for my furry friends. Fancy Feast® has been in business for over 25 years and they are committed to preparing the most enjoyable gourmet meals for your cat.
One of the things I pride myself on is that when someone comes to my house they can't even tell I have cats, one reason is they run under the bed and hide while people are in the house LOL. The other reason is there are no other signs such as a smelly litter box. One way to keep the odor down is to make sure that you clean it daily and it is healthier for you cats. I live in a condo so we have community trash containers that are a little bit of a walk for me to throw away the clumps from the litter box each day, however I no longer have to take this walk daily because while I was shopping in Target I found The Litter Genie® .
The Litter Genie® is one of the best things I have discovered in a long time and to add icing to the cake, Target is having a In Store Mix & Match offer while supplies last:
Buy an Two (2) Fancy Feast® –24 pack OR Litter Genie®  Pail/Refill and get a free Cat Toy or Friskies party mix cat treat (Friskie was the name of my tabby by the way) . Offer is available 2/15/15-4/11/15. This was right up my alley so I purchased both.
Putting the Litter Genie®  together was quick and easy, while I was putting it together  I placed the cardboard off of the Genie on the couch and someone else decided she liked it too.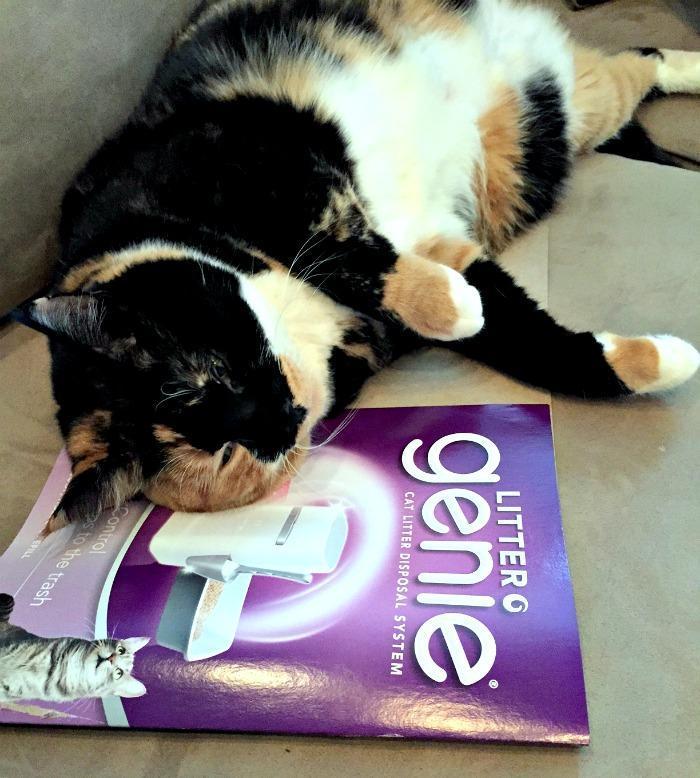 The compact design of the Litter Genie®  is once again purrrfect for the small space I keep my litter box it, it fits purrrfectly  in the corner.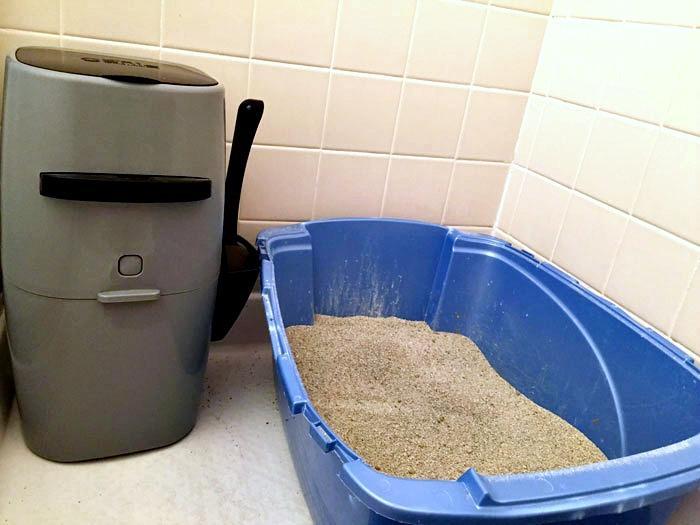 The Litter Genie®  has an air-tight design that helps keep smells in even when the lid is open and up to 14 days for one cat. No more daily trips to the trash for me, all I do is scoop up the clumps, open the lid, drop in the clumps and pull the handle to help seal in the waste and odor. It makes cleaning the litter box a breeze.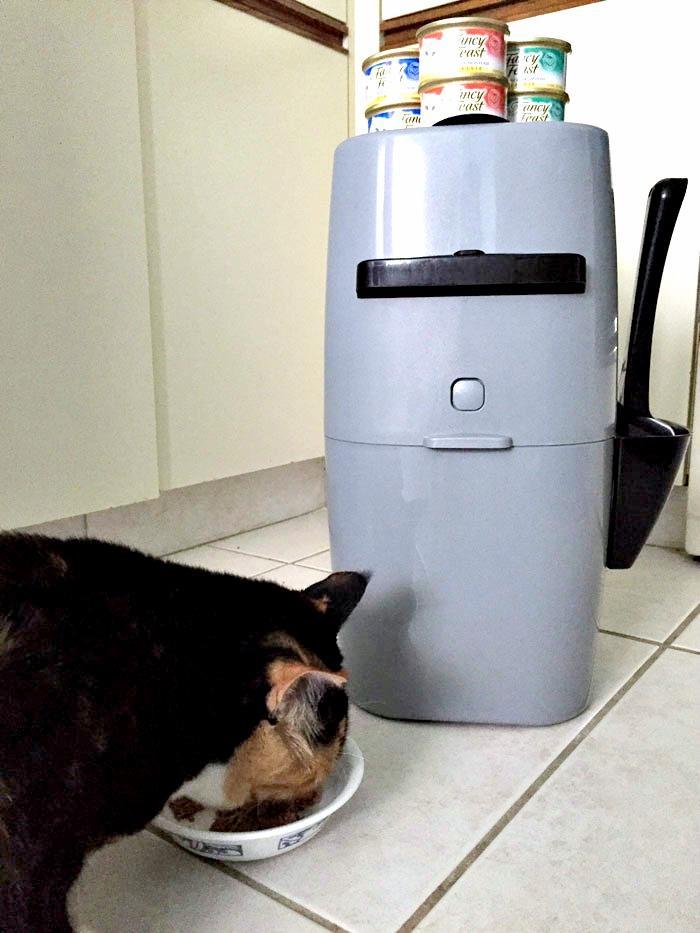 Fancy Feast® and Litter Genie®  the purrrfect combination for me and my kitty's.  For more details on the Litter Genie®  and Fancy Feast® visit their Website by clicking on their name.
What type of furry friends do you have?