Thanksgiving is almost here and it is one of my favorite holidays! In this day and age it seems we are  so busy that we often forget to take time to be truly thankful for what we have.  I grew up celebrating Thanksgiving in a large family. I loved playing with all my cousins each holiday and boy could my Grandma cook.
A few years back my youngest daughter decided she wanted to start having Thanksgiving dinner at her house which truthfully I had no problem with at all. My daughter and son in law invite both sides of the family so there are about 20-25 of us it is very festive, and reminds me of the Thanksgivings I had as a child . One year we started a tradition of going around the table and everyone saying what they are thankful for. Some of us were thankful for our families, jobs, etc. and some, well they were thankful that football was on TV….lol
We have a very traditional Thanksgiving dinner from the Turkey, sweet potatoes, green bean casserole  and pumpkin pie to our favorite wine. This year we have the pleasure of trying some wine from Kenwood Vineyards.
 Beautiful Kenwood Vineyards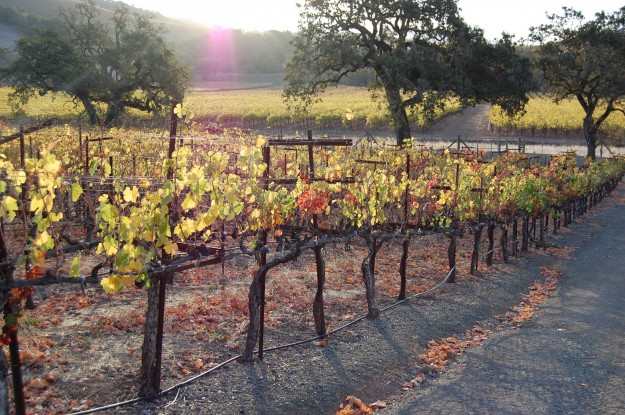 Kenwood Vineyards is located in the heart of Sonoma Valley, and  is dedicated to producing premium wines that are truly representative of Sonoma County's world-class vineyards. Each lot from each vineyard is kept separate throughout the wine making process, enabling the wine maker to bring it to fullest potential. This "small lot" or "cuvee" style of wine making also enables the winemaker to draw on an exceptionally broad "palette" to assemble wines that show case classic character, subtle complexity and superb balance.
Kenwood Vineyard Tasting
I received three bottles of wine from Kenwood Vineyards and couldn't wait to  try them out to see which one would be best to have with our Thanksgiving dinner so I invited a couple of friends over for dinner.  We had a great time tasting each wine.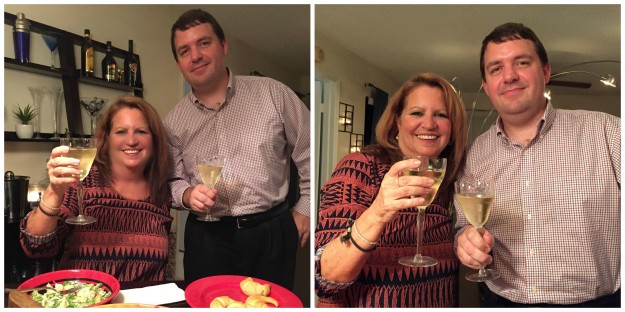 We started out having the Chardonnay with our dinner. The Chardonnay went perfect with the shrimp Caesar salad.  It is light enough to compliment any holiday meal yet can stand on it own. After dinner we opened up the bottles of Zinfandel  and Cabernet Sauvignon and tested the legs, color, and of course taste.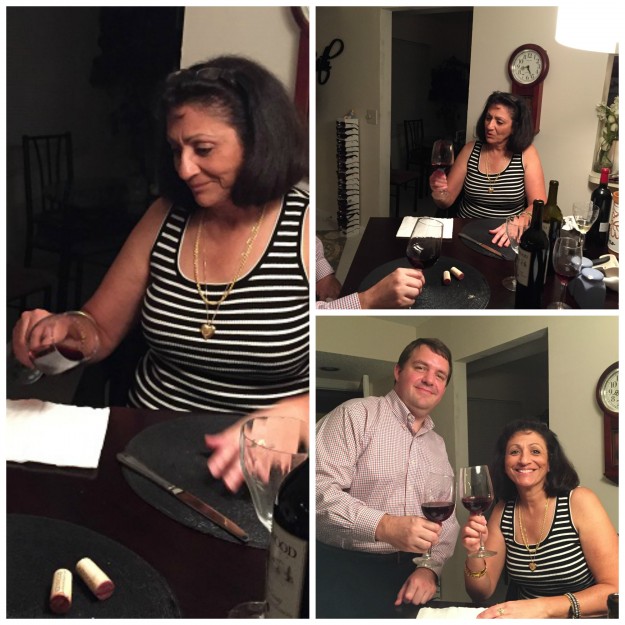 Both were very good and my favorite was the Zinfandel, it was smooth and light. Both had great color and  would go well with any great dinner or a glass while relaxing. It was a hard decision but I decided I would go with the Chardonnay for our Thanksgiving dinner this year.
This special day gives us the opportunity to give thanks for all the wonderful things in our life and  to give of ourselves. Each year I volunteer at my local church to pack Thanksgiving dinners. Our church packs 100,000 meals each year and distributes them on Thanksgiving morning to  the less fortunate. A great time is had by all that donate their time to help.
In the spirit of the holiday season  Kenwood Vineyards is looking to do its part to end hunger and they will be donating  $25,000.00 to WhyHunger. WhyHunger is a leader in building the movement to end hunger and poverty by connecting people to nutritious, affordable food and by supporting grassroots solutions that inspire self-reliance and community empowerment. What a great program and a great way to give at this very special time of the year. I plan on joining Kenwood Vineyards by donating to WhyHunger  and you can to, you can give a small amount or a large portion of your own Thanksgiving meal.
I wish all of you a very Happy Thanksgiving.
What are some of your Thanksgiving traditions?