Do you travel during the holidays? Fly? Drive? Boat? or any mode of transportation that takes you from your home to another during the holiday? I figured you did Microsoft recently conducted a survey with Bing data regarding holiday travel and found that more than 91 million people will take to the sky, rails and roads this holiday season. Thankfully for us our travels are from the bedroom to the kitchen since we host Christmas at our house.
If you are one of the more than 91 million people traveling then check out these travel tips from Microsoft and find out how technology can lessen your burden and get you there in style!
Lessen Your Load: Feeling the weight of the world on your shoulder? Lighten your load and save those straining purse straps by replacing your old computer with a Surface Pro 3, it's lightweight and durable design, all within a powerful package, will have you feeling merry and light. I have a Surface Pro 3 sitting on my counter and can't wait to give it a try but I admit my immediate thought was this thing is light!
Share Your Holiday Videos with Easy: Stay in touch with loved ones or make holiday shopping easier using Skype Qik to instantly share videos. Qik is a new video messaging app that gives you a totally effortless way to capture the moment, share laughs, and chat with groups of friends. Even if you're not with everyone you love during the holidays you can still share your reaction to your favorite gift and send your gratitude through super snappy videos.
Hire an Assistant: Keep your travel plans on track and moving forward by letting Cortana do the work for you. With Cortana, she'll notice your flight itinerary in your email and she'll ask if you'd like her to keep an eye on your flight status. From there, Cortana will compile a "travel planner" that lets your know your flight's status, the traffic on the way to the airport, and what the weather is like at your destination!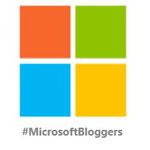 Will you be traveling during the holidays?