The skin on our faces is sensitive, especially in the winter. Low temperatures and harsh winds can cause a lot of problems for our skin. It can get irritated, red or itchy and it usually looks dull. If you think it doesn't have to be that way, you're right. Follow these suggestions and have a fresh look even during the coldest winter.
Use Lukewarm Water
Hot showers can be really tempting when it's below zero outside. However, it is the worst possible decision for your skin. It will be better for your whole body, not just your face, to use lukewarm water. Whether you're washing your face in the morning or taking a shower, try to resist using hot water. It will dry your skin and can even cause cracks and winter eczema if you don't apply a moisturizer right after it. When you're done washing your face, apply a product that contains hyaluronic acid, as well as ceramides, which will keep the water in the skin cells.
Don't Go Overboard with Exfoliation
Even though exfoliation is good for removing dead cells, too much of it during winter months can do more damage than good. The cold and dry weather has already damaged the natural barrier of your skin. The least your skin needs is an aggressive exfoliation during that time. Stick to exfoliating it only once a week. It will enhance the absorption of other products help the skin regenerate. If your skin is very dry, then even once-a-week exfoliation is too much.
Stay Hydrated
Our body always needs water. Just because it's cold outside and you don't sweat doesn't mean it's ok to reduce the water intake. The air in your home is dry due to the heating system, so make sure you have a humidifier inside. Drink at least 2 liters of water a day and you will hydrate your skin inside that way.
Start the Circulation
You should get your blood flowing into your face. Types of exercise like yoga are the most effective when it comes to getting more blood into the skin on your face. Also, light face massages that you can do on your own really do wonders and they only take a couple of minutes. You can massage your face while applying your cream.
Choose Skin Face Products Carefully
You can't use the same skin products in the summer and in the winter. You need to adapt them according to the weather conditions. Mild skin care products are better in the winter. The cleaner you use should contain a moisturizer. If you have troubles with acne, you need to use products rich in ceramides and hydrations serums, as well as glycerin, which regenerates the skin. You may also use an anti-wrinkle cream but often a good recommendation from a plastic surgeon can give more positive results than any anti-wrinkle cream could. In case you apply masks and do peelings, they shouldn't contain alcohol.
Having a natural face wash included in your skincare routine is a great step to take especially during the colder months of the year. Harsh cleansing ingredients in drugstore soaps can do more harm than good for your skin as they can strip the skin out of natural moisture and hydration. However, organic face washes which have the same Ph balance as human skin, such as pure goat milk soaps, rosewater face washes, and jojoba oil soaps, are nourishing and lack any harsh sulfates that can strip the skin, leaving it parched.
Protect the Skin From the Sun
Don't be fooled by the fact it's winter. UV radiation is still there, making your skin older and more wrinkled. You need to apply a sunscreen with zinc oxide or titanium dioxide to prevent the damage on the skin. It applies to every part of your skin that gets in contact with the sun. Additional help is wearing gloves and a cap.
Avoid Skin Irritants
Anything that irritates your skin, makes it itchy or red – forget about it. It could also cause problems like eczema. Some people are allergic to wool, which is a frequent material during the winter. If you notice your skin reacts to wool try to find a substitution for it. If you really enjoy wool, then stick to high-grade wool. Or you could try to switch to cotton.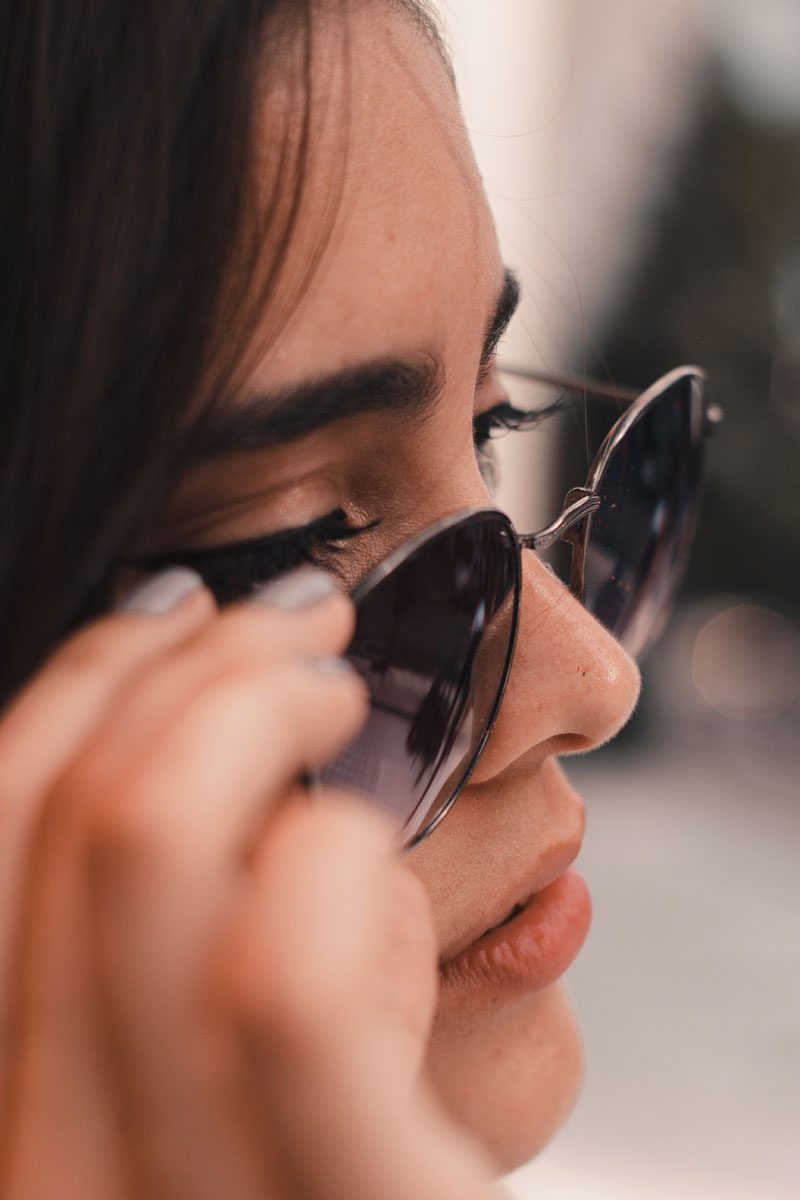 Wear Sunglasses
This is especially important for those who live in places where it usually snows pretty heavily. The glare from the snow and the sun can seriously damage the skin around the eyes. It can also lead to brown spots and wrinkles. So, whenever you go outside, make sure your wear your Costa Del Mar sunglasses. They need to be UV-protected, not some cheap ones.
All in all
The skin on your face needs special care during the winter. Only they will it look fresh and healthy. A couple of changes in your routine will definitely make the necessary difference in your looks.