This article was written by Claudia Hartley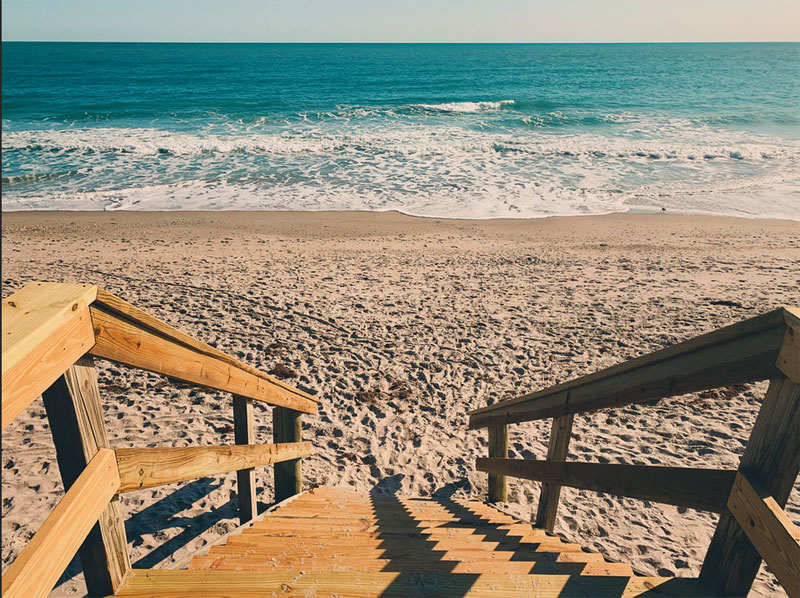 Being in Florida, we are spoiled to have the beach just down the road; but wherever you are you'll be amazed at the fun you can have in your own neighborhood.

I love a vacation as much as anyone else, but there really is something to be said for staying at home. For one, it saves an awful lot of money and also it's one of the greenest decisions you can make! On top of this, you'll be surprised at how much you'll learn about your neighborhood. Just a couple of hours of planning had me uncovering cool things to do that I didn't even realize were right on my doorstep. My husband had a brilliant, grown-ups only weekend and this is how you can too.
Turning the Living Room into the Casino
We have always loved hitting the casinos on our resort vacations, so for our staycation, we decided we didn't want to miss out on the fun. While we normally love playing on the slot machines, we felt like a bit of brain work, so we set about learning the rules of poker. We found some interesting strategy tips online, including information on showdown rules, and also videos explaining the mechanics of the game for some of the most common versions like Texas Hold'em or Omaha, which came in handy by the end of the evening.
Poker is a super easy game to set up at home, because you only need cards and chips. Although we really enjoyed our evening, since then I've found a super-easy way to put together a cardboard roulette wheel. I think if we plan another casino evening with friends then that's definitely going to be a craft that goes on the list.
Relax and Indulge with a Spa Day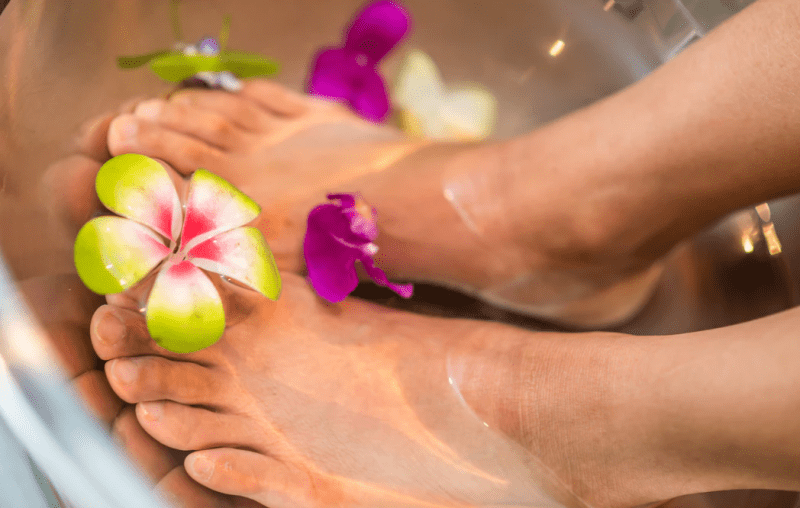 I'm a big fan of a cruise vacation. As well as being constantly on the move and getting to see lots of new places, there is one big bonus to cruising and that's getting pampered. A spa day can be enormously expensive on dry land, but treatments on cruise ships are usually much more affordable. Anyway, for our staycation we weren't blessed with a cruise ship for our spa day, so we had two options: fork out for a spa experience or do it ourselves. We chose to do it ourselves.
We were lucky enough to spend the day at Cheeca Spa a little while ago, so we decided to recreate as much of our experience there as we could at home. Lighting aromatherapy candles and running a bath with rose petals went a long way towards emulating the relaxing environment at home, but the treatment was the thing that really surprised me. I loved Cheeca's exfoliating body massage when I visited, so I made a similar scrub myself. Sugar, essential oils, and a little of your favourite shower gel; that's all you need to feel silky smooth – genius!
Try Dinner at a New Place
Being in South Florida, we're obviously spoiled for choice when it comes to restaurants. If you live more rurally then this can be a great opportunity to take a trip into town for the evening, even getting just a few hours can feel like a break if you set about it with the right attitude. 
For our fancy meal, we decided to book in at Cafe Roval, a pretty new opening in Miami's Upper East Side. Mark Soyka owns the place and head Chef Curtis Rhodes runs the ship. There's a real focus on local and seasonal food, as well as a taste of the sea in almost every course.
We chose to eat a series of small plates on the patio instead of going for the traditional three courses, sharing food is for one thing, romantic and for another, it means you get to try even more delicious things! The roasted oysters were a genuine delight and served with smoky chili butter. 
Although each of our plates was divine, perhaps the biggest shock for me was the charred carrots. When hubs suggested we picked that course I was a little dubious, how interesting could carrots be? I ate my words. Dark charred carrots came with a super light greek yogurt with little chunks of salty halloumi; it was simple and delicious. 
Needless to say, we'll be coming back again soon!