Whether you are motivated by the desire to do your part to reduce the impact of climate change or want to create the healthiest possible environment for your family, there are many benefits to creating an eco-friendly home. An eco-home limits its impact on the environment by reducing its energy consumption. There is a preconceived idea that eco-homes are costly and unattainable to most. Here we have outlined some cost-effective ways to create a healthy home for your family and the environment.
Evaluate Energy Consumption
If you own your home already, you should first evaluate your current energy consumption. A professional inspector can best identify precisely the weak points of your home. They may then propose necessary works to improve your home's energy efficiency, and the cost will vary depending on your budget and the amount of work. If you need to make significant changes to your current home, it may be worthwhile getting some expert mortgage advice from a broker, such as Trussle, who can help you with mortgaging in order to release equity for improvement works. Alternatively, if you do not yet own your own home, they can help you access 12,000 deals and 90 lenders, helping you secure the best deal for an eco-home.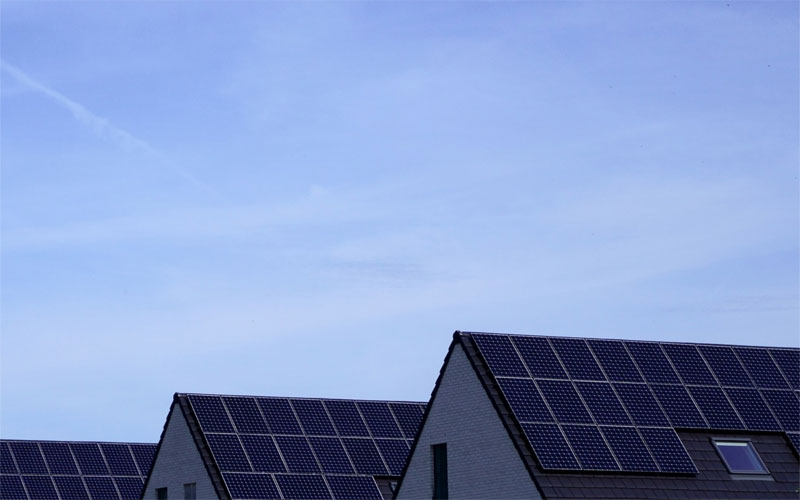 Improve Heating and Cooling
Luckily, many technological advancements have enabled us to deal with the more volatile effects of unpredictable seasons. For example, you can now choose efficient and reliable ecological heating equipment for your home, solar heating, wood heating or geothermal heat pumps. These systems work by recovering the energy naturally produced by the air, sun, and the ground, in order to limit the use of fossil fuels, efficiently and effectively reducing our greenhouse gas emissions.
When installing or improving your heating and cooling, you need to be careful to avoid working with fraudsters or people who do not know what they are doing. Do research before working with any company to ensure that you get heating installed by professionals. This is the only way for you to create an eco-friendly and healthy home with insulation.
Install or Improve Insulation
It is pointless to install the latest technologies to heat and cool your home, only to then have that energy escape due to a lack of sufficient insulation. About 30% of heat loss is through the roof, so start your insulation project there and work your way down to the interior and exterior walls and floors. Exterior insulation has come a long way in recent years, and many states offer incentives to help offset the cost of such works. Updating the windows is also an essential step in preventing energy loss. If possible, this should be the first insulation work undertaken, with around 10% to 15% of heat escaping through windows.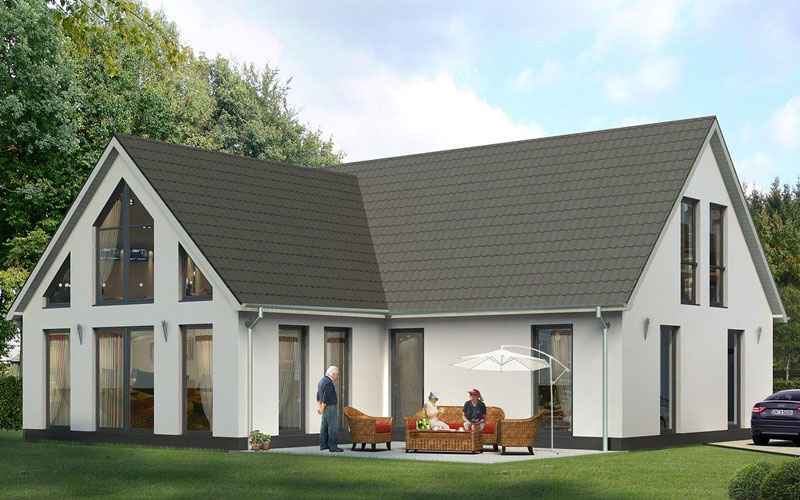 Improve Ventilation
Once you have your insulation up to date, next ventilation is a vital step to improving your home's energy efficiency. Not only will it improve the energy rating on your home, great for resale or rental purposes, but it also helps eliminate any problems with mould or condensation and dramatically improves the air quality. The best option is controlled natural ventilation, but a mechanical ventilation system is also effective and often more achievable.
Use Natural Materials
Where possible, always choose natural materials for your ecological home, with less impact on the environment and indoor air quality. Natural materials great for use in your home are wool, hemp, wood, straw, stone, and metals. Luckily this is also really on trend right now. These materials can be used from anything as big as structural work down to the smallest accessories for a room.