The temperature within the home is important because we want it to feel comfortable as often as possible. Too cold and you'll end up making yourself ill. Too hot, and you'll want to sit in a cold bath all day to get away from it. Here's how to make your home feel less stuffy.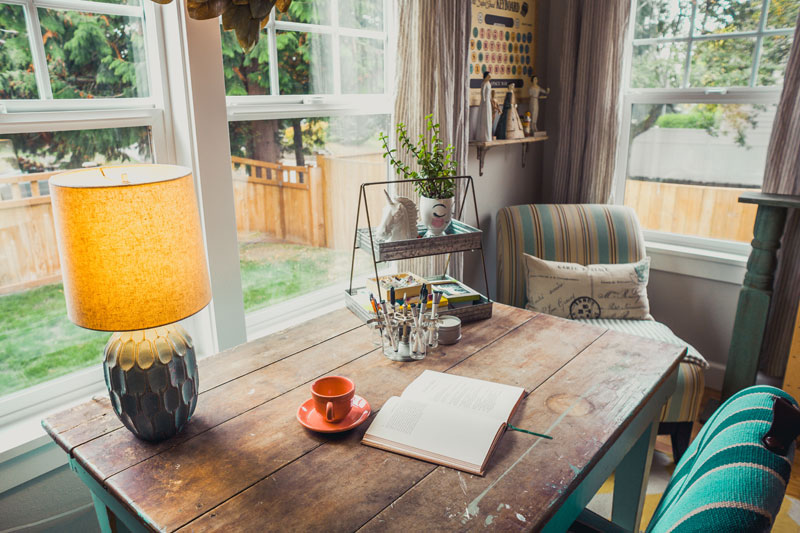 Turn On The AC
When you need a little bit of cool air pumped through your home, it can often be a challenge during times of the year where it's warm outside. Warm air comes in, and warm air goes back out again. That's why it's worth having an AC that you can switch on whenever you need that blast of cool air. As far as air conditioning units go, it's important to keep up with the maintenance as this can often run into problems if you're not careful. Get an annual checkup and make sure you have access to a 24 hour AC repair, just in case you need it in an emergency.
Ventilate Your Home On A Regular Basis
One reason why your home may be feeling a little warm and stuffy is not ventilating your property properly. As much as keeping your home warm during the fall is important, when you're living in your home, cooking, using the bathroom and drying out clothes can generate a lot of moisture and damp. This can end up making your home smell a bit funny, so a good way to help clear the room is to keep your windows open for an hour or two each day. This becomes particularly important during the warmer months of the year, so be sure to do it as often as you can. You'll definitely feel and notice a difference in how fresh and clean everything seems.
Keep The Home Clean
Keeping your home clean is a big, positive contribution to helping your home feel less stuffy. When we pile up clutter all over the place, it can end up creating a lot of warmth. Not only that but having clutter in your home is never any good for your mental health. You want to make sure that everything has a home, and if it doesn't, then find out why. You may need to invest in some extra storage, or it might be that you can do without and get rid of the item that's getting in the way. These are just some easy tips on how to clean your home.
Dry Your Clothes Outside
Drying your clothes inside the home can be problematic due to it creating a lot of moisture in your home. It's ok if you're ventilating the home while it dries, but that's not really possible during the colder times of the year. Look to dry your clothes outside if possible or find a small room where you can dry out clothes and where you can keep a ventilation system going constantly.

Your home will end up feeling less stuffy if you follow the tips that have been suggested above. So try them out in your home today.