Oral health can often be last on the list of priorities, especially in healthy children and adults who don't seem to be suffering from any acute dental health problems. In reality, oral health and dental hygiene are actually very closely linked to your overall health and can play a big part in the overall quality of your life. Today, we take a deep dive into how dental hygiene impacts your overall health, so sit back, relax and get ready to find out more!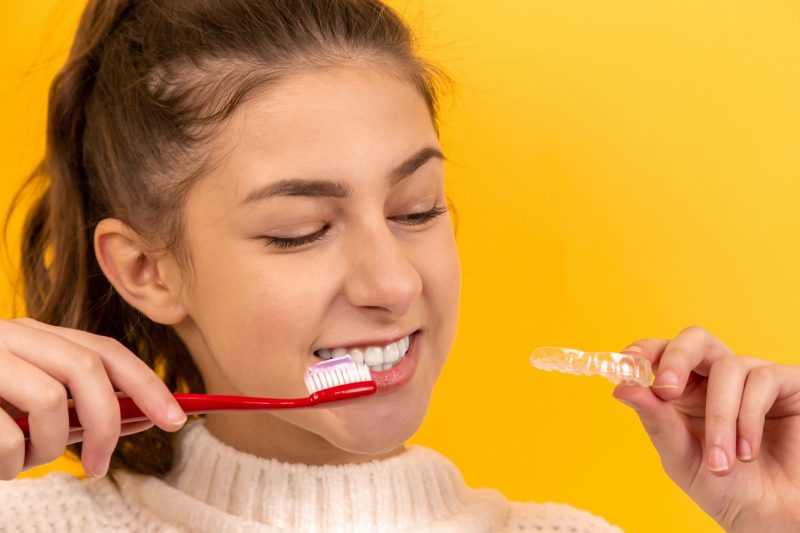 Let's Talk About Hygiene
Good oral health goes way beyond pearly whites that you can be proud of. Sure, a vast array of options to ensure you have the perfect smile (braces, clear aligners) exist to correct your smile, but dental hygiene is the top priority when it comes to maintaining good oral health. A good dental hygiene routine includes at least 2 visits to the dentist every year for a full cleaning and checkup, regular brushing, flossing, and of course, a healthy and varied diet.
So, why is dental hygiene important and how can it affect other areas of your life and physical health? You'd be surprised to know how much oral health can serve as a window to the rest of the body. There are many telltale signs in the mouth that can give signals that something may be off in other parts of the body. For example, incessant bleeding of gums may indicate a possible blood disorder while bone loss may be an early sign of osteoporosis.
Aside from helping identify possible health problems, oral hygiene can also negatively contribute to your overall health. Our bodies contain billions and trillions of microorganisms, and our mouths are no exception. Though a majority of bacteria found in our oral cavities are harmless, there are some that have the potential to cause serious diseases when neglected, especially if they find their way into your bloodstream via a cavity or an abscessed tooth.
Health Consequences That May Derive From Poor Dental Hygiene
Heart Disease
The bacteria from periodontal gum disease may enter your bloodstream and travel to the arteries in the heart leading to serious issues such as atherosclerosis (build-up of plaque develops on inner arterial walls, thus reducing blood flow and leading to an increased risk of heart attack or stroke), and Endocarditis (where the endocardium can become infected and inflamed).
Pregnancy and Birth Complications
Expectant mothers who develop periodontitis may have higher risks of premature birth or lowered birth weight.
Diabetes Related Complications
Gum disease can make your blood sugar incredibly difficult to control, therefore worsening your condition. In an almost catch 22 type situation, people with diabetes also have significantly higher chances of developing gum infections. High glucose levels in the blood create favorable conditions for bacteria to thrive, making it all that more important that diabetics maintain a high level of dental hygiene.
Respiratory Infections
Inhaling bacteria from an infected tooth or gums may lead to serious complications in the lungs such as pneumonia. infected teeth and gums over a long period could lead to infections in the lungs, as well as pneumonia. Research also shows a link between sinus infections and poor dental hygiene.
How Can I Improve My Dental Hygiene?
The good news is that many of these conditions can easily be avoided or treated by your everyday oral hygiene decisions:
Brush and floss your teeth at least twice a day, using a high fluoride toothpaste and brushing for a minimum of two minutes before rinsing.
Keep hydrated by drinking water throughout the day and avoid sugary drinks such as juice and fizzy drinks.
Cut down on sugary, starchy and acidic foods.
Reduce your alcohol intake.
Quit smoking
Visit your dentist for regular check ups, cleans and expert advice.
________________
The easiest and most effective way of combating potential oral and physical health problems is to practice good oral hygiene. If you need more tips or advice, do not hesitate to book a visit with your local dentist to find out more.