While my kids started school two weeks ago my nephew started school last week. My sister and the neighbors concocted a plan in which they told their children that on the first day of school they were going to dance in the hallways. Needless to say the kids were mortified and begged them not too. I told my sister she was "evil", to which she replied, "No evil would actually be doing it". On the first day of school the kids were nervous not because of the dancing because it was forgotten. No they were nervous and excited because school was starting again.
I asked my sister what her son thought of school and I got the typical answer I would get if I asked my own son's, "He hates school!" I am so thankful that my daughter does not feel the same way. She was ready for summer to end and for the learning to begin. She was so excited to get back to her classmates and her new teacher. She is also joining the competition twirling team this year which is sure to be exciting.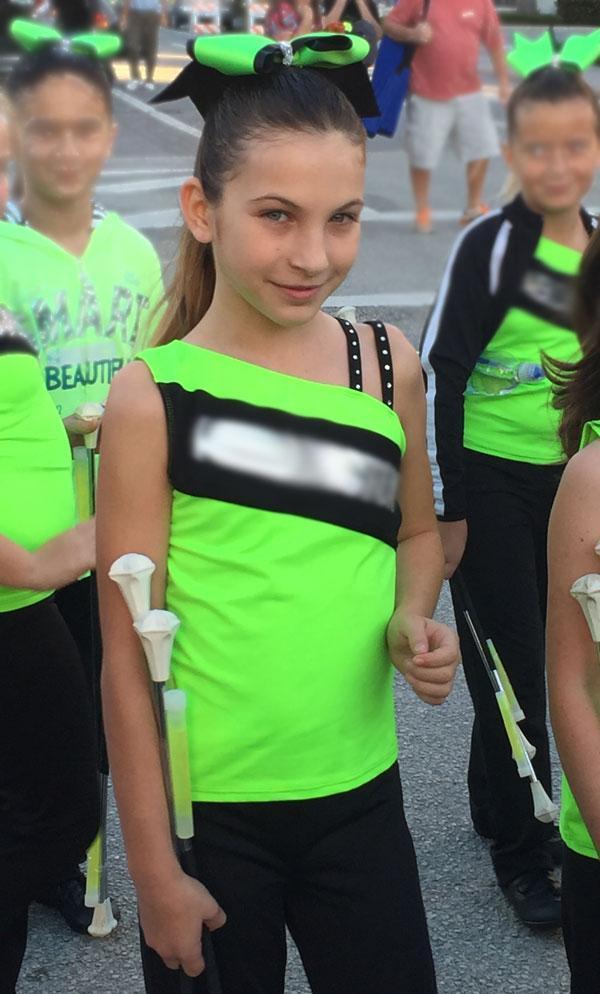 When it comes to school kids may have mixed feelings but I do not. I love the schools in our area and I also love to support them. I have been speaking plenty about supporting our schools these past couple weeks and that is because it is something that is very important to me. I believe that our schools can be even better with the support of the community. This is why I have nominated my daughter's school to win $1,000 worth of labels to help my school get a head start on collecting Tyson Project A+™ labels.
Every year I meet new employees of the school from the teachers, to the staff members, to the new principal. Everyone I have met has been so helpful and you can tell they genuinely care for the children. I love my daughters school so much that when we moved out of the school zone because our house was just over the line I applied for a special assignment for my daughter to remain in the school. Thankfully it was approved this summer which means my daughter will be able to attend her high achieving class, enjoy the company of her classmates, and as I mentioned join the twirling team.
For all of these reasons and more I believe that my daughter's school is a great candidate for the Tyson Project A+™ rewards.
Nominating our school was easy I just simply logged into Walmart wrote a reason why I think the school should be nominated and then I shared it with my friends for them to do the same. Not only am I supporting my daughter's school by nominating it I'm also collecting Tyson Project A+™ labels that can be found on many Tyson® products at Walmart such as:
Honey BBQ Chicken Wyngz* – Any'tizers® snacks
Buffalo Style Boneless Chicken Wyngz* – Any'tizers® snacks
Popcorn Chicken- Any'tizers® snacks
Homestyle Chicken Fries – Any'tizers® snacks
These are just a small selection there are many other Tyson® products  affiliated with the Tyson Project A+™ and I'm sure you can find something you love!
The Popcorn Chicken- Any'tizers® snacks and Homestyle Chicken Fries – Any'tizers® snacks have become a favorite of my sons! They are protein-packed with all-white meat, are simple to prepare and delicious. Not to mention they are great for after school fuel!
How do you help support your school?
This is a sponsored conversation written by me on behalf of Tyson. The opinions and text are all mine.