It seems like every day there is a new fad diet or health craze making the rounds on social media. It can be hard to know what to believe when it comes to eating healthy. Should you be following the latest trends, or sticking to the basics? In this blog post, we will explore the truth about healthy foods and dispel some of the myths that are common in today's society. We will also provide tips for how you can make healthy eating habits work for your whole family!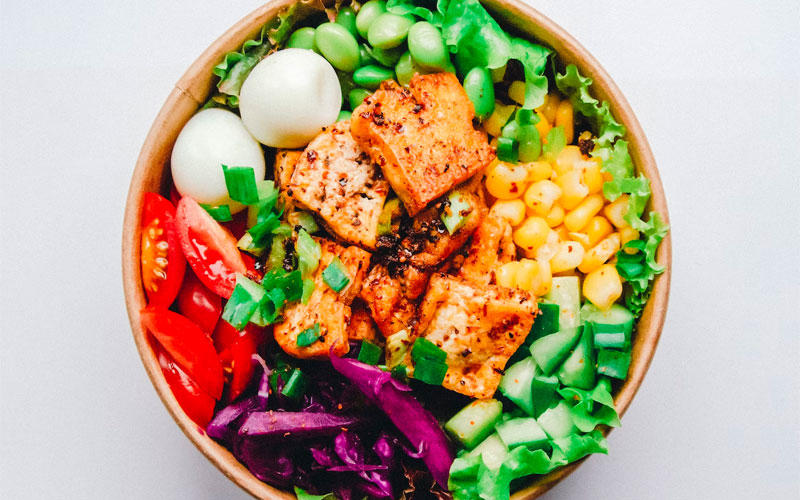 Healthy Eating: It's Not About Restriction
One of the biggest misconceptions about eating healthy is that it involves being super-restrictive and only eating a handful of foods. This couldn't be further from the truth! Eating healthy isn't about restricting yourself, but rather making smart choices and finding balance in your diet. You don't have to say no to all unhealthy foods; instead, focus on adding more nutrient-rich options to your meals.
Whole Grains are Your Friend
Whole grains (such as oats, brown rice, quinoa, etc). are an excellent source of dietary fiber and important vitamins and minerals. They can also provide sustained energy throughout the day without leaving you feeling sluggish or bloated. Plus, they are incredibly versatile and can be used in a variety of dishes! Try adding them to breakfast bowls, stir-fries, soups, and more.
Fresh Produce is Key
Fresh produce will always reign supreme when it comes to healthy eating. Fruits and vegetables provide the essential vitamins, minerals, and antioxidants that your body needs for optimal health. But don't limit yourself to just traditional options; there are so many fun fruits (like dragon fruit or persimmon) and veggies (like kohlrabi or Romanesco cauliflower) out there to explore!
Healthy Eating Can Be Easy (and Delicious!)
Eating healthy doesn't have to be complicated – nor does it have to be boring! With a few simple swaps (like swapping white pasta for whole wheat, or adding some roasted vegetables to your next sandwich) you can make a big difference in the nutritional content of your meals. And don't forget that healthy eating can still be tasty; there are tons of delicious recipes out there and all you need is a bit of creativity and an open mind.
Get Everyone Involved
Creating healthy eating habits isn't just about what goes on your plate – it's also about instilling these habits in your family. Start by making meal planning a regular activity; involve everyone in the process and get them excited about trying new foods. You can also try having themed nights, where each person makes their own healthy meal. Finally, make sure to prioritize family dinners whenever possible – not only is it a great way to bring everyone together, but it's also a great opportunity for teaching healthy habits and fostering conversation.
This Includes Your Pets!
Yes, even our furry friends need healthy eating habits! Pet foods often contain grains and fillers that are not beneficial to their health. To ensure your pet is getting the right nutrition, research pet food ingredients and opt for ones that are made with whole ingredients and don't contain artificial flavors or colors. Healthy dog food and cat food should also have a balanced ratio of proteins, fats, and carbohydrates.
We hope this blog post has shed some light on the truth about healthy eating – it doesn't have to be restrictive or boring! With a bit of creativity, you and your family can make smart choices that will benefit everyone's health in the long run. So go ahead and get started on creating healthier habits today!