Choosing the right gift for your husband, or your significant other can be a tough task sometimes, no matter how many years you have spent together. Luckily for us women, men are generally not too picky with gifts! Hopefully, with this diverse list of things, it will generate some ideas of what to get him.
Nice Designer Tee
There are many luxury t-shirt brands, so research wisely! You could get a Dsquared 2 men's t-shirt from luisaviaroma.com that would comfortably tuck in jeans, bringing out a grand appearance in the festive season. They will look lovely on a night out, at parties and are classy and serve as a unique Christmas gift.
Customized Airpods Case
You can have his name or your name engraved in your lover's air pod case, and this will improve his travel as he enjoys high-quality music. Customize it with his favorite color or two different colors for each Airpod. This is a gift he will have for a while, or until Apple unveils the new Airpod case mode.
Weekend Getaway
Surprise your man with a vacation treat to his favorite destination or somewhere he has been dying to visit. Make the arrangements and reservations early in advance, and enjoy various outdoor activities, have fun and make memories.
Box Seats to a Sporting Event
If your hunk is a sports fan, you can book him box seats in his favorite type of sports vent. Get him a private seating section, so that he can have a better view. Accompany him and cheer on his team, even if you don't care so much for sports.
A CIGAR BOX
If your dad or husband is a smoker you can undoubtedly surprise him with a luxury cigar box. Any smoker will appreciate this kind of gift, especially when it's a quality one. The types and strengths of cigars are so various that there can always be found one matching anyone's taste. For instance,  Davidoff cigars with their refined and full-flavored taste are among the must-haves of real cigar connoisseurs. They are best enjoyed with brandies, wines, or whiskeys. As for beginners or light smokers, there are Fonseca, Romeo, and Julieta cigar types that offer smooth yet rich tastes to satisfy any mild smoker. 
An Apple Watch or Fitbit
Apple Watch and Fitbit are smartwatches with the ability to watch his health and fitness. They will keep him on the move as they track all his activities to keep him active; this will improve his general mood and health. A perfect gift if he is trying to be healthier in the new year!
Sneakers
Treat your man with light and bold colored sneakers over the Christmas holiday; he can wear them during his morning jog or that sporting event you will take him to! For this gift make sure to get a gift receipt in case they don't fit properly, don't even question if the style is good. Any style you pick for him would be perfect!
Aftershave
Get him a quality aftershave to give him the ultimate post shaved look. By using the right aftershave, it will provide him with clear, smooth skin and get rid of dead skin. He can thank you later for this one.
Christmas Stocking
MOLLE men's Tactical Christmas Stocking Kits, pre-filled with both curated products and products custom made by The Manly Man Company® business. Each set is based on different themes involving various types of jerky and everyday necessities such as manly grooming items.
Car Accessories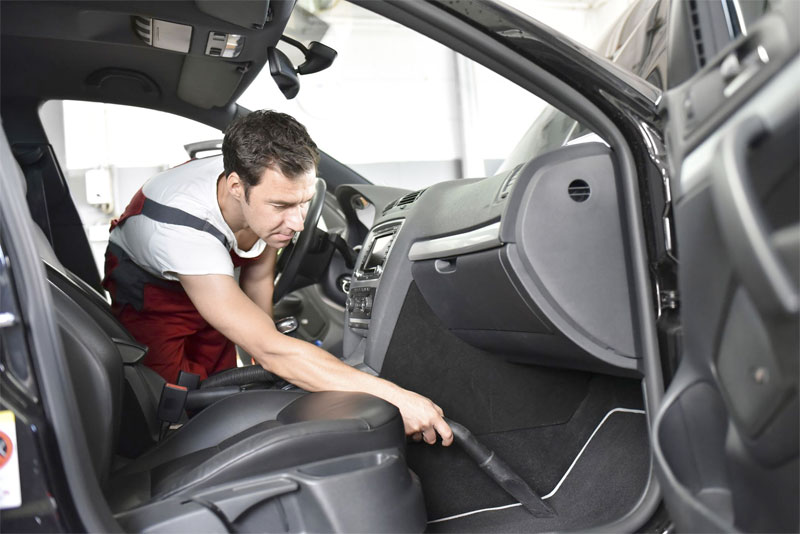 Upgrade his car with the essential accessories for the ultimate road trip during the festive season that will make him experience significant innovations. Items such as custom-made floormats, a car jump starter, a pressure monitor system, a phone mounter, and a Bluetooth in-car speakerphone.
Casual T-shirts
Basic T-shirts are simple, practical, and affordable, which makes them the perfect gift if you're working with a tight budget. The best gifts aren't always the expensive ones. If your man loves dressing down and chilling in his casual wear, he'll love a set of ultra-comfy basic tees. Get your man a few of those heavyweight ultra cotton T-shirts in different colors for the most comfortable home or simple going-out clothes.
A Weekend of Home-cooked Meals
Treat your loved one with his favorite meal, freshly prepared at home! This is a simple gesture to show how much you care. Good food goes along with bringing people together, and cooking together can strengthen your relationship. They always say the way to men's hearts is through their stomachs.
Taking your husband on a surprise vacation or a culinary journey at home are some great ideas for Christmas. Any of the ideas listed will give you excellent bonding time as you enjoy unforgettable experiences together!