As the year comes to an end it is natural to start thinking about your goals for 2016. I challenge you to make a life time goal of getting off the sofa and exercising with the family. Exercise doesn't have to be a chore it can be fun.  With Goji Play 2 there are so many fun ways to exercise! The Goji Play 2 can turn a 30-minute workout into what feels like 5 minutes of non-stop fun.
Fun Ways To Exercise Goji Play 2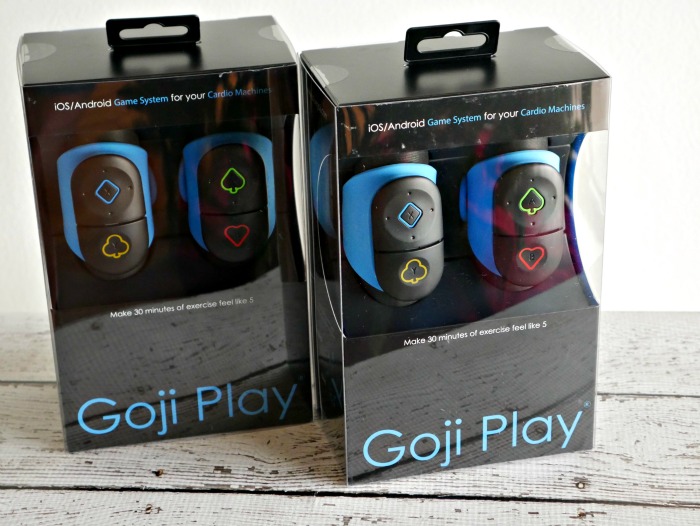 Goji Play has fused video games with fun creating a great way for the whole family to enjoy exercising. However, you do not need to be a gamer, or a fitness expert to enjoy Goji Play. Honey and I had a great time testing out this unique way to find fun ways to exercise. Goji Play 2 is a set of controllers that you wrap around your elliptical or exercise bike so you can move and play at the same time.
Goji Play 2 Controllers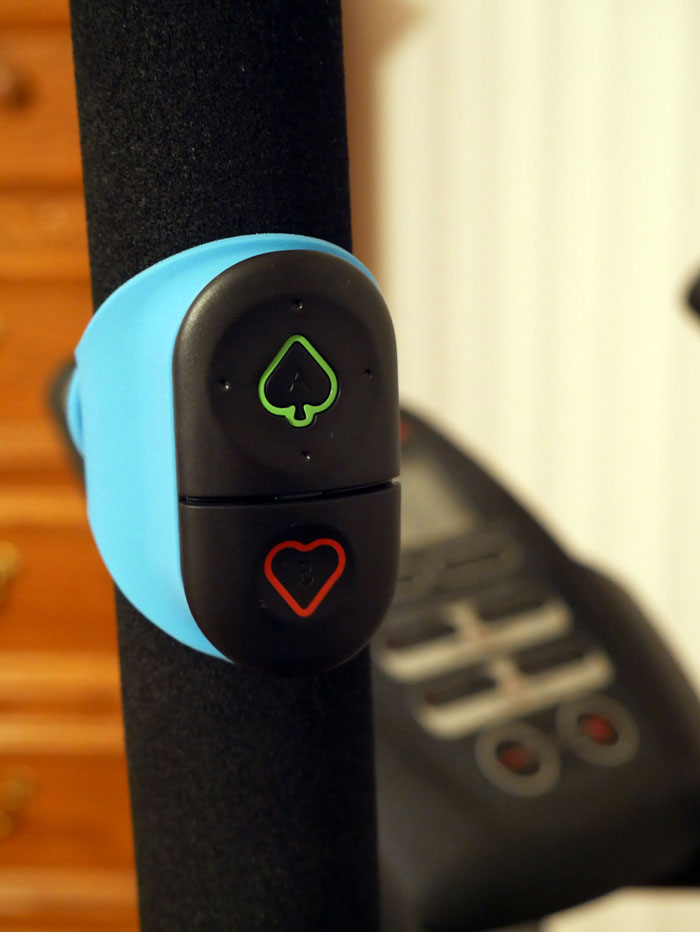 The controllers are synced to your tablet so the game can read your movements. There are two buttons on each controller that will work with each game while you are exercising. We added the controllers to our elliptical. Our brand of elliptical does not have a place to mount an iPad so my daughter and I took turns holding it so we can test it out. However I have decided to order a mount so we can play without having to worry about holding the iPad.
Smash the Blocks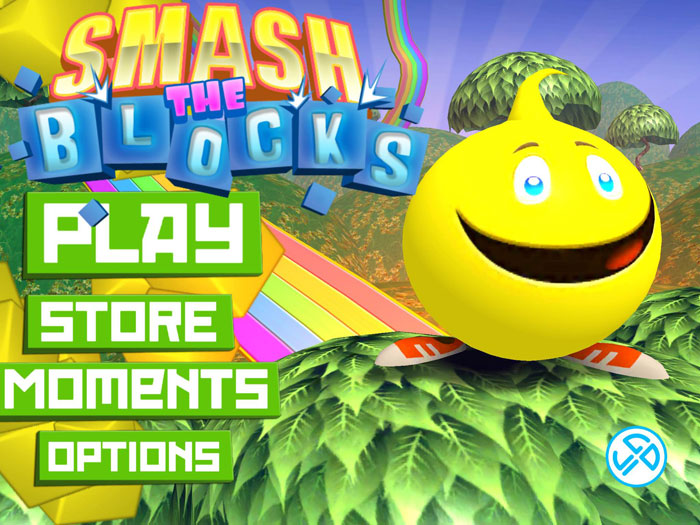 Smash the Blocks was or favorite game using the Goji Play. The object is to get the ball rolling. You do so by moving, and the faster you move the faster the ball will roll. While it is rolling you have obstacles to avoid, jump over, and crystals to grab.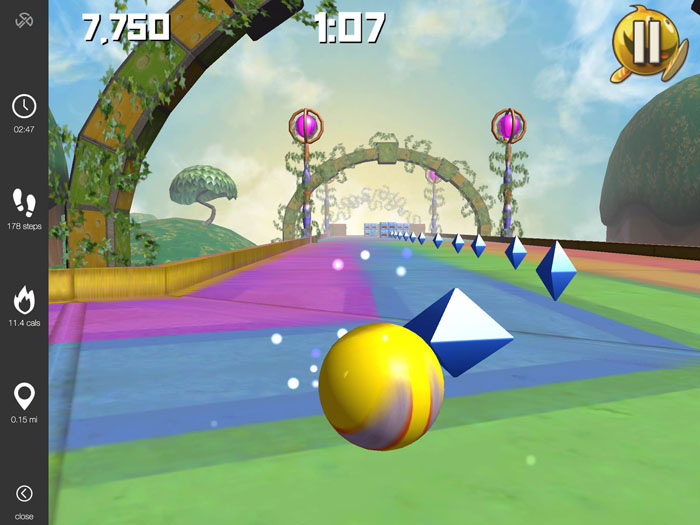 To the left of the game you can see how many steps you have taken, calories you have burned, and miles you have walked/ran. As you complete a level you are able to go on to more levels that get more challenging.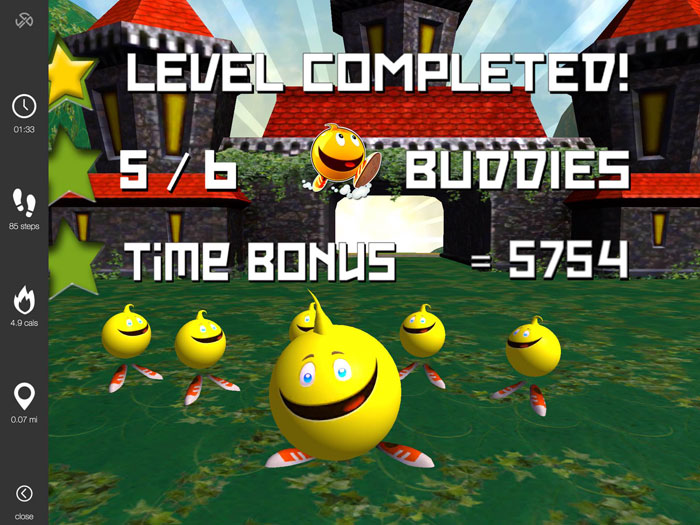 Honey and I highlighted this game because it was our favorite, however we were able to test out 5 other games including: Spin or Die, Krunch, Fisticuffs, Super Moto X, and Speed Bump.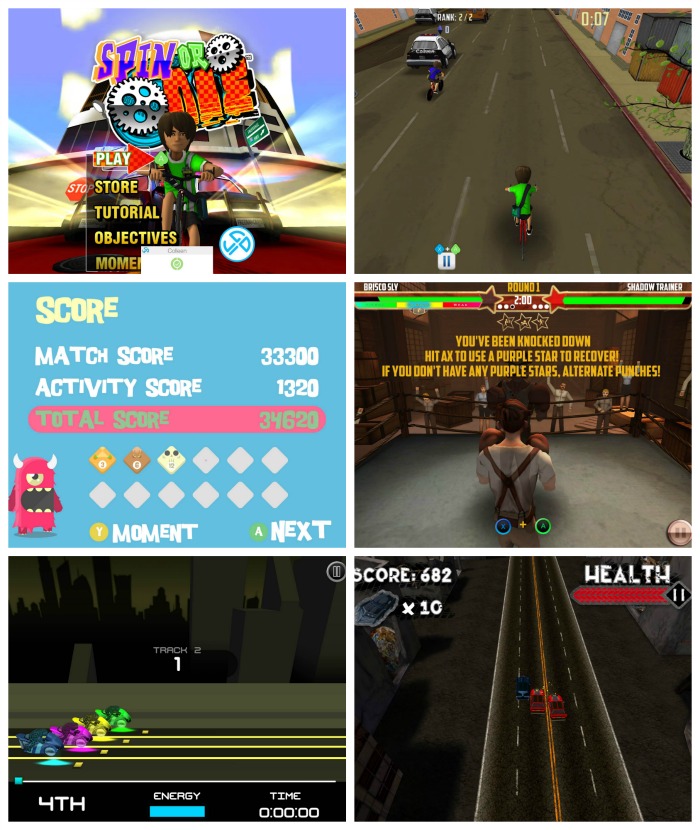 There are games for everyone from bike, to cars, to boxing. The Goji Play is suitable for a variety of fitness and gaming levels – there are games for everyone in your family and the workout levels vary. The Goji Play is a great gift idea for anyone on your holiday list.
Goji Play Discount
Just in time for the holidays we are able to over you a special offer gooe through January 31, 2016. You can get $10 off and free shipping for any Goji Play 2 purchased using this unique code.
Coupon Code: COLLEENS10
What type of exercise do you like to do as a family?
"This blog post was sponsored by Blue Goji but the opinions are completely my own based on my experience.