The holiday season is always such a magical time. A time when people stop to pop their extra change in the bright red American Cross bucket. A time when snow drifts down from the sky to blanket the world in shining white. The kindness in people comes out and the world is at peace. This is how I envision the holiday season and the feelings they invoke in me. The holidays always seem to house my fondest memories.
I remember the first time a bought a gingerbread kit for my daughter. Little did I know it would become a yearly tradition. The holidays are never complete without receiving a pair of pajamas, no matter how old you are! The best part of the holidays is spending time with my family and making new memories that will carry me from year to year.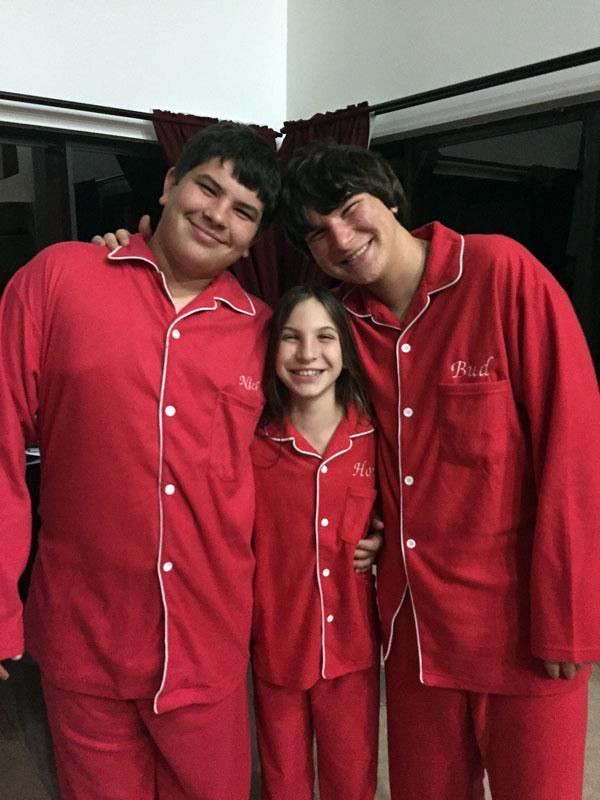 Do you have a favorite movie that you watch with your family each year? The holidays are a great time to slow down the pace of everyday life and enjoy time with your friends and family. A great way to do that is to schedule a family movie night! I find it is always best to pick a movie with a great message and some laughter thrown in. A great option this  year is Pete's Dragon!
Pete's Dragon is the story of a boy and his dragon. Left to be raised by the dragon Pete and Elliot become great friends. It's a beautiful and heart warming story. The movie takes you through the adventure of Pete and his new found family. How he is accepted into the new family and how this affects his relationship with Elliot. The movie is full of magic and adventure, amazing heartwarming moments, and as with any great movie a few tears will be shed, tears of joy of course! No movie is complete without a happy ending.
Pete's Dragon is available on Blu-ray, Digital HD and where Disney movies are sold. As an added bonus you will receive the book "Elliot Gets Lost" as seen in the film for $9.99 when you purchase the film.
To stay up to date on all of Pete's adventures and special deals follow them on Facebook, Twitter, and Instagram.