About a month ago I was training a new employee and we were chit chatting. We were talking about kids, work, Shibley Smiles, and more. I mentioned the book I was currently reading and she looked at me with awe. She was wondering how I fit reading into my day. The answer is I'm the Queen of multitasking, sometimes to a fault. You will usually find me listening to one book and reading another. I am not a fan of driving and my commute to work is about 35 minutes. I pass the time by listening to an audiobook. I also like to end my day with two things…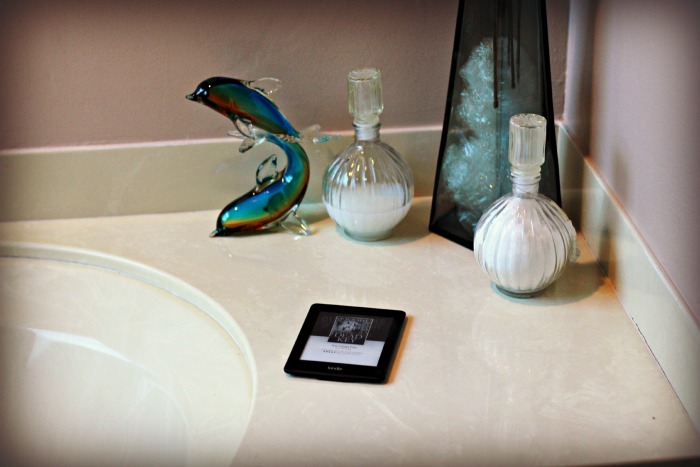 A warm bubble bath and a good book! I'm always looking for new authors and great books to read. I recently download the book Soul Sessions by Carson Gage to my Kindle. You will rarely find me purchasing an actual in the flesh book, I have embraced technology in all it's glory and love to read on my Kindle or listen in my car. Soul Sessions was a little different than my usual fantasy romance. I love books full of mythical creatures with magical powers and forbidden love. However after reading about Soul Sessions I was intrigued.
An engaging journey of love and spiritual awakening, Soul Sessions starts in current day Chicago, where Nick Dalton is a troubled yet highly successful Investment Banker with a gorgeous girlfriend and an extravagant lifestyle. Despite all his success, Nick falls into a deep depression after a life altering event. Just as it looks as though Nick's life might end in suicide, enter Katrina DuMont, a gifted psychologist who is expert in both traditional and new age methods of treatment for depression. Together, using past-life regression techniques, they explore several of Nick's prior incarnations, where he unwittingly discovers a beautiful woman who repeatedly appears as his lover and soul mate. To potentially reawaken his epic love affair, Nick is compelled to search for her in this lifetime. Thus begins an astonishing story of love and intrigue, where Nick stumbles across inconceivable answers to some of life's greatest mysteries … and once again finds the course of his life altered.
I downloaded the book, grabbed my bubbles, and hopped into the tub!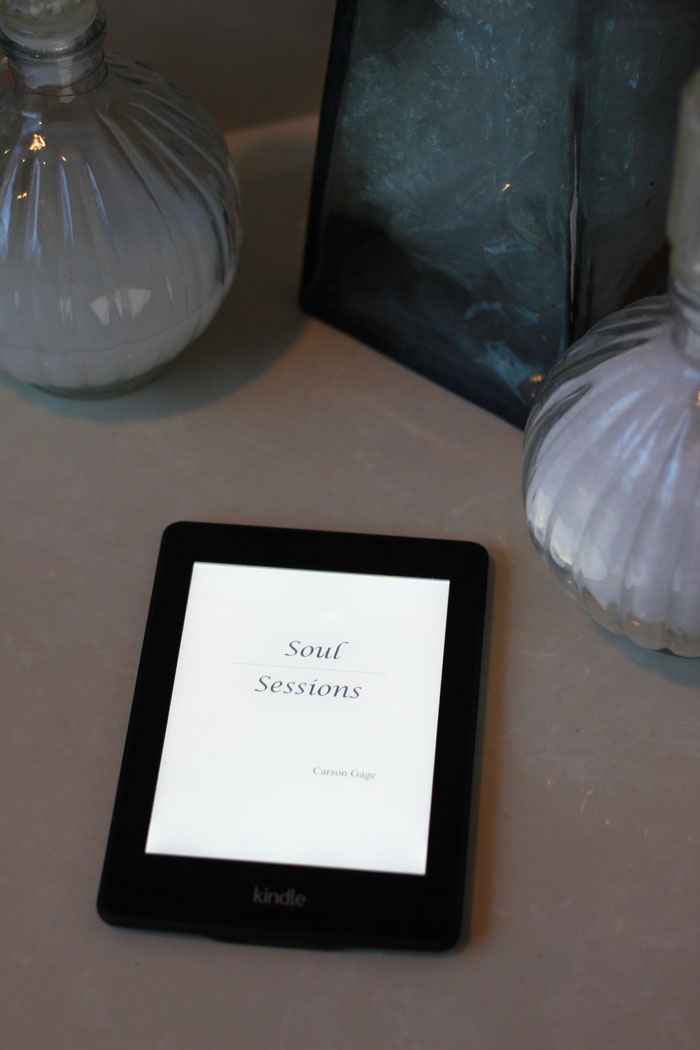 I really enjoyed the book and it really got me thinking about our journey through life. What forces are out their driving it and our part in creating it. After finishing the book I felt enlightened and happy. It made me think of the bigger picture and what lies in wait for us beyond this earth. I don't want to give away too much of the book, so I will just tell you that I found I had a hard time putting it down. I wanted to learn what had happened to Nick that created his feelings of depression. I wanted to find out who was his soul mate and what had happened to her, was it a girl from his past or his future. I was also surprised by the twist that ties their fate together in this life (no spoiler here).
I loved the book so much that I was talking with another co-worker and mentioned it. As someone that I knew was very much a believer in spirituality I knew that she would enjoy it. I told her the name and author and a second co-worker over heard me talking and asked me to send her a link to the book. I forgot to get back with them to see if they read it but they were definitely interested after hearing my thoughts and some minor plots I gave away.
I have read books before that talk about a pre-life plan that we take part in creating and often wonder if it is true? Is there such thing as past lives and will I learn of them when I get ready to move on to the next? I can't say for certain what my belief is on this idea but I can tell you that I believe there is something bigger than us out there and that our time is just a short blip in the much larger plan.
Do you believe in past lives or soul mates?
I was selected for this opportunity as a member of Clever Girls and the content and opinions expressed here are all my own.