I would like to say I'm a new home owner but I've actually owned my house now for over 4 years. I can't believe it has been that long yet I'm still working and decorating and home projects to give it that personal touch. This year I've decided I have to spruce up my plan walls to give it more of a homey feel. It is hard to find just the right photo and often I want to display my own photos vs purchasing a print. I was recently introduced to a company called Fracture.
What is Fracture?
Fracture prints are different from traditional pictures and frames. Instead of printing on paper, we print directly on glass. Instead of separating the picture, frame, and mount, a Fracture print combines all three into a beautiful and lasting product.
Sounds unique and interesting doesn't it? I thought so, and I had the opportunity to purchase some prints for my home to see just how they hold up against traditional pictures found in a frame.
When my daughter heard I was ordering from fracture she wanted to pick her own photo to have printed on glass for her room. She is really into yellow and wanted something fresh and sunny looking to add to her room. She picked a beautiful field of sunflowers to adorn her wall above her shelf.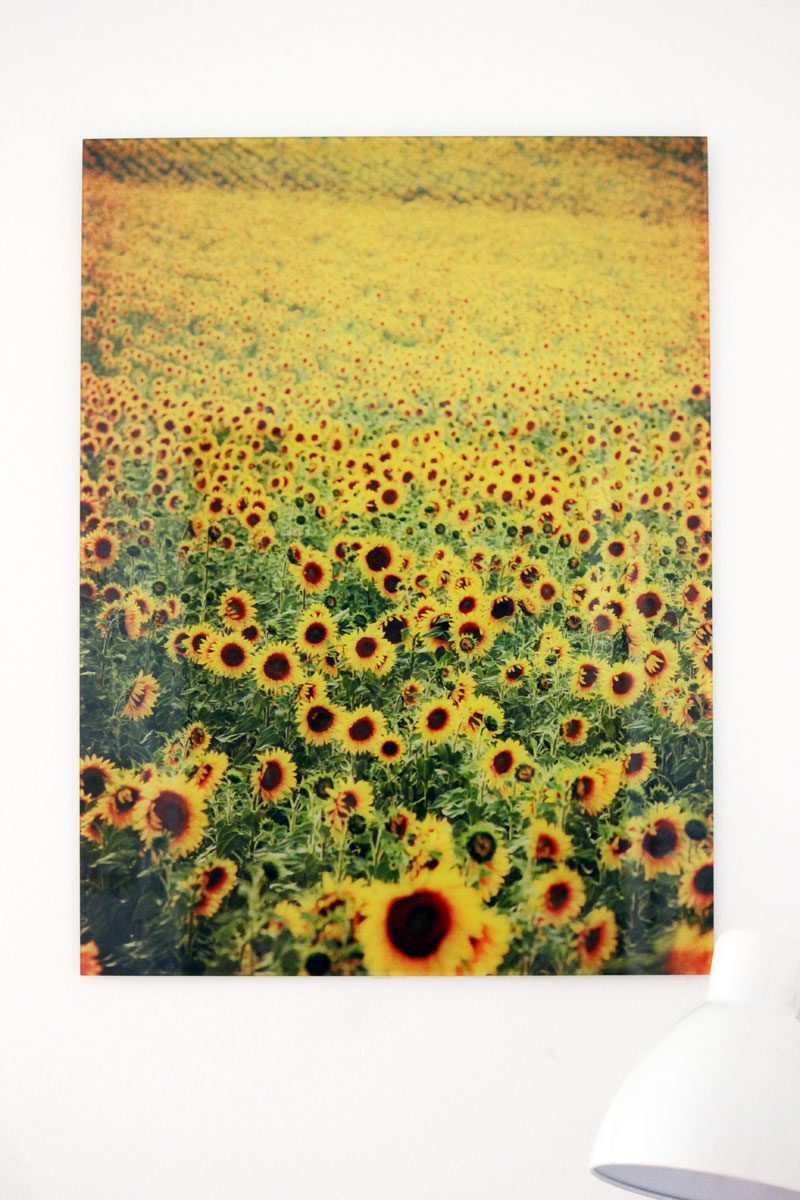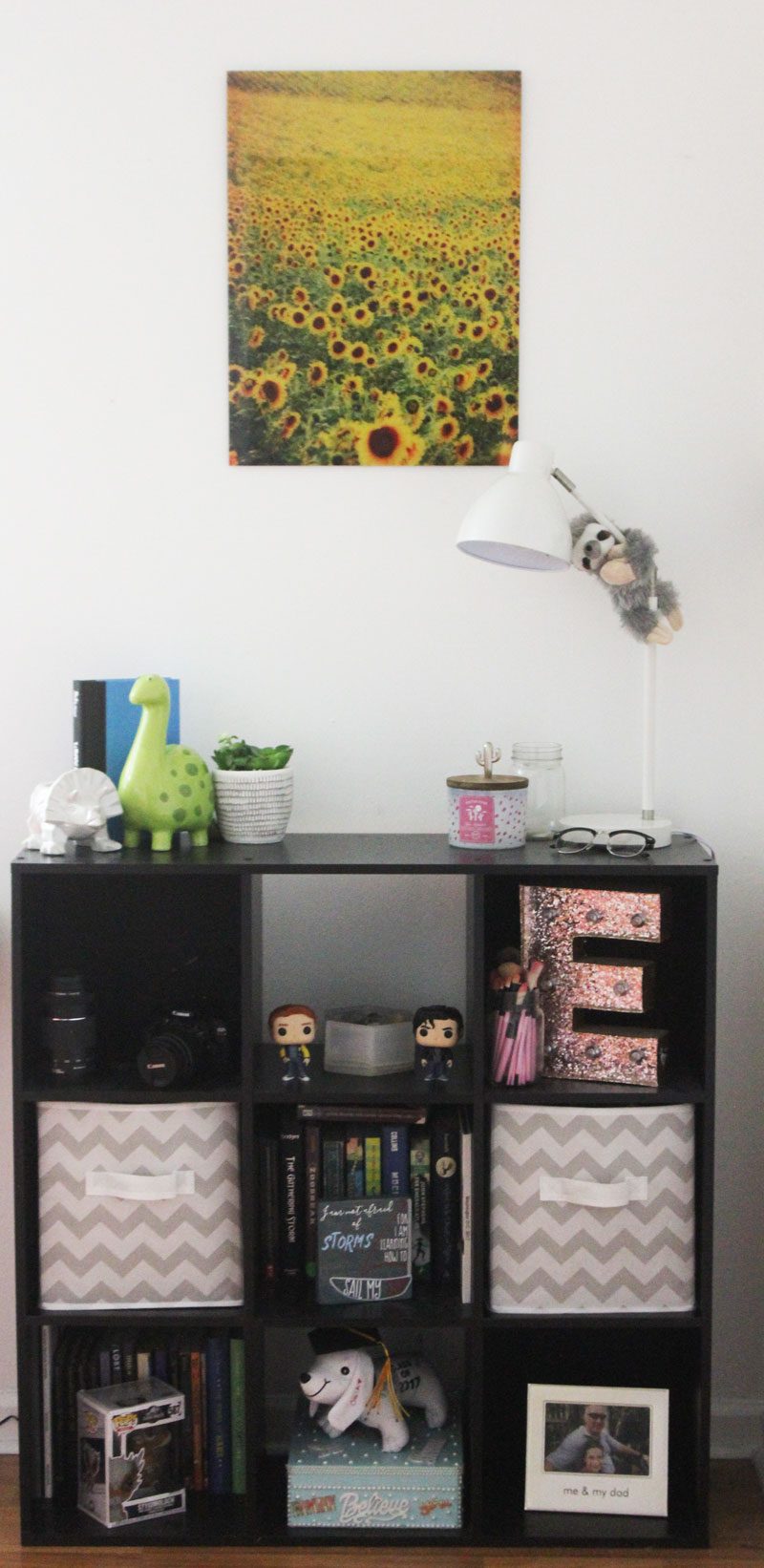 The size of the picture we purchased is the large which is 15.6 by 20.8, we probably could have went a little larger but overall she is very pleased with the photo. I can tell you that I was amazed at how beautiful the photos look on glass. I love the look so much better than a photo in a frame. The colors are brilliant and beautiful. What I was most surprised about is that when I thought of glass I thought these were going to be heavy but they were light, I would say even lighter than a photo in a frame.
When trying to decide what photos I wanted to use I decided to get some prints made of some family photos we had done quite some time ago, end of 2011 to be exact. The reason I loved these photos is the beach theme which goes perfect with where I wanted to put them in the house. I ordered different sizes for different placement. I have a corner shelf in my dining room which has a blue beach theme and order three prints and added the stand option so they could rest on my shelf.
Fracture with Stand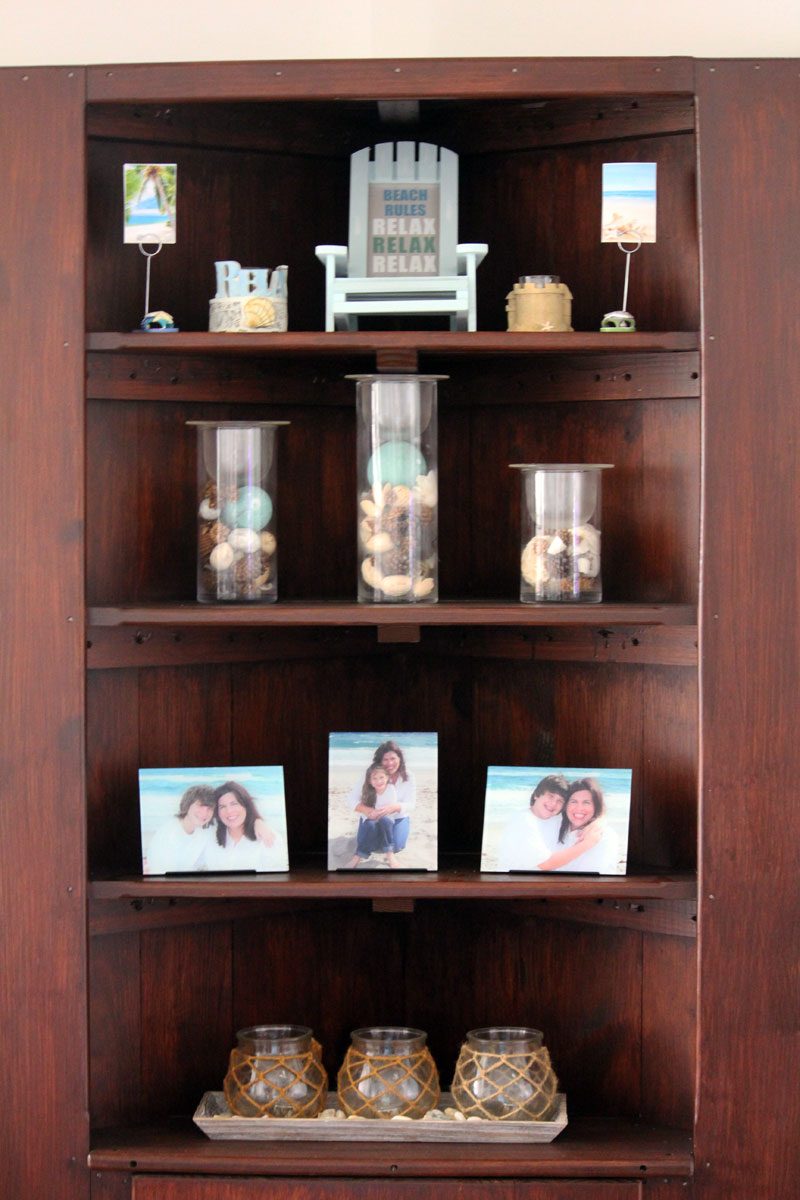 These are all small photos similar to a post card, the size is 4.8 by 6.4. The perfect size for my shelf and beautiful. The photos here don't do the actual photos justice. The fact that they are printed on glass makes them so much more than just ordering a print. The stand is small and almost invisible so that your eye goes right to the photo. I love that I was able to add these to my shelf.
I also wanted a large photo of the whole family, and while I wanted the largest they offered which is extra large (21.6 by 28.8) my original photo size did not give me the option to do so. That is one thing that is great when you are ordering your prints. The site will not let you order something it knows will not product a good quality photo and will warn you if there is a possibility that it may not turn out well. In my case I got a warning that the extra large may not offer me the quality I was looking for so I decided to go with the large. I have hung the photo over my bed as my bedroom also has a blue beach theme.
The are very easy to hang up and because they are so light I have no worries that the screws are not going to hold. The back of the photo is equipped with a hole for the screw nestled in the backing. All you need to do is put the screw in the wall and secure your fracture on the wall.
So I ordered a print for my daughter, prints of me with each one of my children, and a family photo. Are you wondering how I could leave out my husband? Not to worry I would never do such a thing. I didn't have a beach themed photo of the two of us but found a good photo of the two of us that I thought would make a beautiful piece for my office.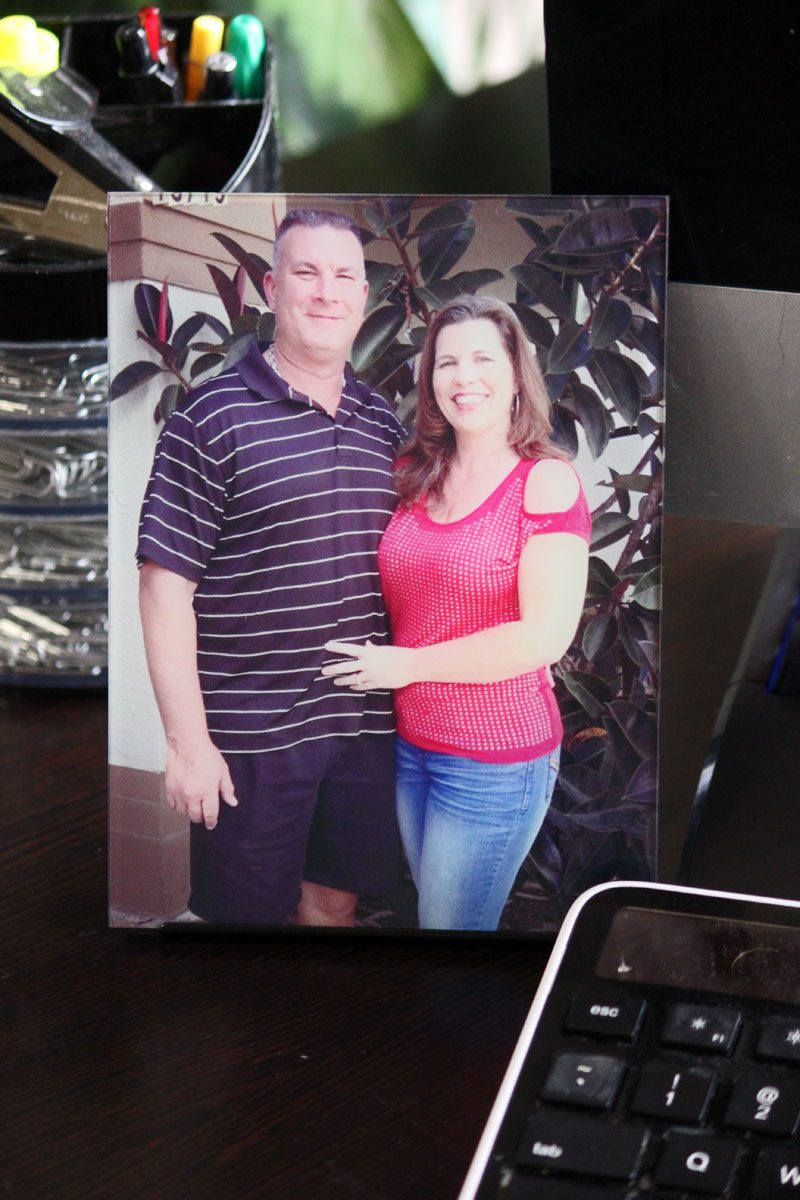 My overall thoughts on the Fracture prints is that I LOVE them! They are unique and beautiful, and amazingly light. We highly recommend fracture for your own home or gift needs. We are excited to announce a fall fracture sale. The perfect time to get in some early holiday shopping or have that favorite photo of yours printed on glass.
Fracture Fall Sale
15% off and with the coupon code FALLTHEWAY, the sale will run from September 13-October 4.