As well as saving you time and hassle, a dishwasher from stores like Tesco can help you cut your household spending. As long as you use these appliances carefully, they can actually be more cost-effective than cleaning your dirty dishes by hand in the sink. However, there are certain dos and don'ts to be aware of if you want to keep your costs to a minimum. With this in mind, here are five simple ways to use your machine more efficiently.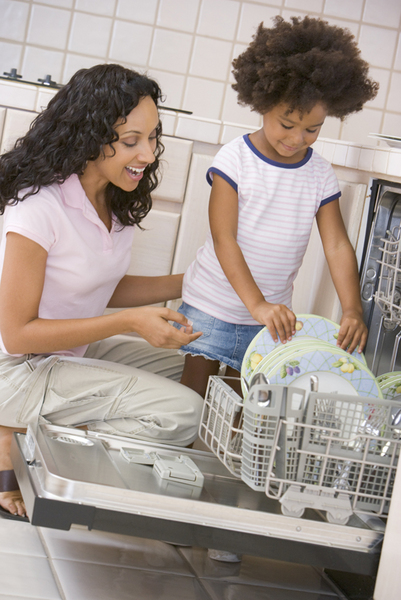 5 Ways to Use your Dishwasher More Efficiently
1) Choose an efficient model
Firstly, if you're planning to replace your current machine or you're investing in a dishwasher for the first time, make sure you choose an efficient model. This might mean paying a little more upfront, but it could result in significant savings over the long term. A-rated machines are the cheapest to run, and make sure you select a suitable size. Full-size versions are ideal for families, but in smaller households, compact or slim line models tend to be better.
2) Use the eco program
Most modern dishwashers have special eco programs, and it's worthwhile using them. These washes can clean normally dirty plates, pots and pans, and they wash at a lower temperature using less water than regular cycles. If you can't see an economy programme on your machine, look out for quick wash or low water cycles.
3) Wait until your machine is full
Lots of people get into the habit of setting their dishwashers off at certain points during the day, often after dinner in the evening, regardless of how full they are. Running cycles when the machines are not full wastes energy and money. To avoid this, make sure your appliance is full before you switch it on. Don't be tempted to overload it though, as the machines can't clean properly if they are too full.
4) Set a time delay
If your electricity tariff means you get cheaper energy at night, and if your dishwasher has a time delay setting, set it to come on during the night. This can be a savvy way to keep your energy spending down.
5) Don't pre-rinse
Last but not least, don't pre-rinse your dishes before you load them into the machine. Modern dishwashers are effective at removing food and grease, and so there's no need to waste water and energy by running your crockery under the tap. Just make sure you scrape off any food and drain liquids away. You can let your trusty dishwasher do the rest.
As long as you follow tips like these, you should succeed in getting sparkling dishes without wasting money and energy.