My family and I have had their share of mishaps and small disasters that end up costing us in the end. My first iPhone ended up meeting it's slow death at the hands of my toddler. One day while we were shopping at Walmart my daughter was passing the time playing a game on my phone. We ended up going down the Christmas gift isle full of makeup, jewelry, toys, and more. Her face lit up and my phone went dark as in slow motion (or at least it seemed like it) I watched my phone (not in a case) fall to the floor face first. Believe it or not it still worked but it was definitely in need of replacing. I couldn't believe it, but then I looked at this face and how could I get mad 🙂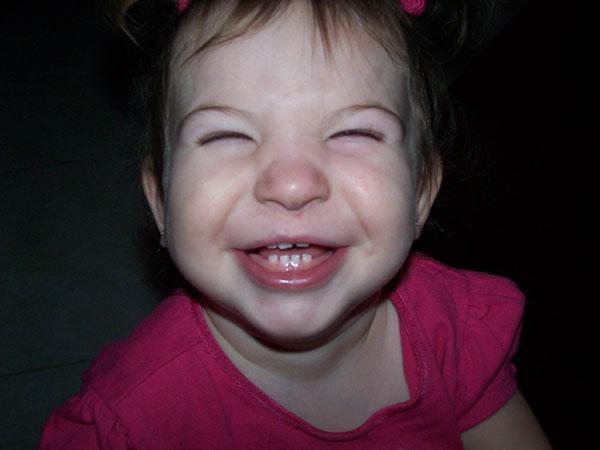 My mother was enjoying a beautiful South Florida day on the ocean with my sister and brother-in-law one weekend and it turned out that she was not the only one that was interested in a swim. Her phone must have been feeling the heat because it jumped out of her pocket and took a dip. It took about 20 minutes to get the phone and even less time to memorialize it. It is possible to save a phone from water but not so so much when it is salt water.
That is two phones that needed replacing. Trust me it is not cheap to replace these devices. I wish I could say this was our only and last mishap but we have three children. I think children come with an allotted amount of disasters they are required to cause before a certain age. I also had to replace an iPad after three short months of life.
The only thing that could have made these disasters just a little more bearable was having insurance like insurance from Protect Your Bubble.com.
Protect all the devices under your roof, like phones, tablets, computers, electronics and appliances. We don't care where you bought them or if they're more than 30 days old – the more you protect, the more you save!
Protection Plan Features
One plan covers all your devices
One low monthly price
Next day replacement for phones and tablets
One call claims resolution
Protection Plans *terms and conditions may apply
Have you ever experienced a mishap or disaster with your devices?
Protect Your Bubble makes it easy to protect the things that matter most to you, with easy to use services, to personal care when you need it most. Visit ProtectYourBubble.com to learn more and protect what matters most to you!
This is a sponsored conversation written by me on behalf of Protect Your Bubble. The opinions and text are all mine.