While I still need some help with my wardrobe one area I seem to have started doing better with when it comes to my looks is my hair. When I was young I had a perm and I pretty much kept that perm until I met my husband. As the styles began to change like everyone else I started to let the curls go and in brace straight. Unfortunately my hair is not completely straight. In fact if I let it dry on its own I end up with a mess. I have just enough wave to make it look out of place and the ends look a little frizzy. So when I had the chance to review a set of Denman brushes from Folica as well as an instructional video I said SURE!
My kit came with 6 brushes (found below) and an instruction video Essential Blowdrying (step-by-step blowdry tutorial for twelve looks)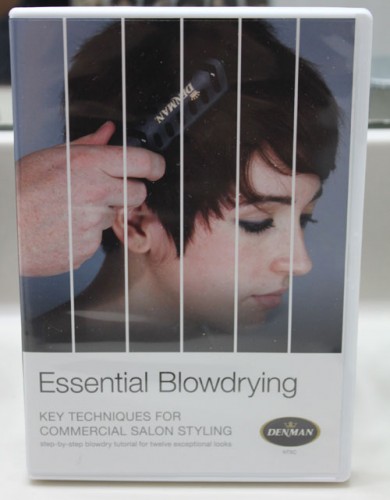 Features:

Close-set pin pattern and anti-static rubber cushion allows for maximum grip and control for smoothing and shaping
Pure rubber base provides the right amount of tension in combination with the heat from the hair dryer
Smooth, round-ended pins penetrate the hair safely for gentle styling without damage
Resistant to heat and chemicals
Hygienic and durable

Features:

Anti-static rubber pad provides maximum control during blow-drying
Smooth, round-ended pins for gentle, snag-free styling
Helps to detangle thick hair and is especially suitable for maintaining naturally curly hair
Hygienic and durable with resistance to heat and chemicals
Free flow pin pattern
Made in the United Kingdom

Features:

Air-cushioned rubber pad for gentle control
Ball-tipped nylon pins for comfortable styling and maximum comfort
Staggered pin pattern follows the contours of the head
Ergonomic design for balance with a textured non-slip handle
Ideal for scalp massages
Hygienic and durable with resistance to heat and chemicals
Made in the United Kingdom

Features:

Unique Chevron vents allow warm air to circulate directly to the root level to decrease drying time
Smooth, ball-ended pins for comfort styling
Ergonomic handle for balance and control
Widely spaced, free flow pin formation allows for safe detangling and adding volume
Suitable for short to medium length hair
Hygienic one-piece molding

Features:

Ceramic coated barrel evenly distributes heat
Offers more consistent drying and curling
Minimizes heat damage and eliminates bacteria
Created with a tri-fold handle for comfort and easy rotation
Barrel is secured to brush handle with a rivot, increasing its durability

Features:

Concave brush profile 'hugs' the contour of the head
Allows the crimped bristles to penetrate to the root of the hair for maximum styling performance
Wider barrel ends prevent hair sections from sliding off during blow drying
Narrow mid-section of barrel provides greater tension for optimum grip and control
Ceramic-coating dissipates heat across the surface area of the heat retaining barrel
Prevents hot spots
Enables Smooth, damage free styling
Before: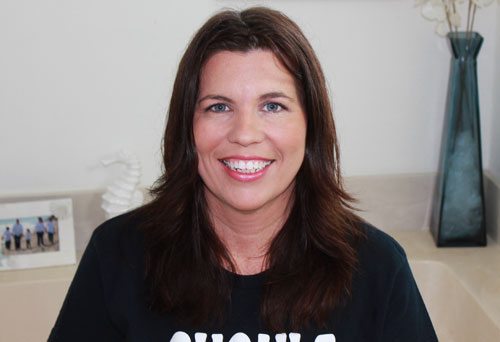 (My hair never looks bad wet but definitely when it drys it looks like i just woke up)
I watched the DVD for the long layered hair. The DVD had tutorials for different lengths and looks and this one matched my own style. Unfortunately the first video I watched included two brushes that were not included in the kit, a pin brush (for defrizzing) and a wooden curling brush. The second video was how to get volume and curls without a curling iron. I was actually impressed with the technique and outcome. For that one however you needed several of the head hugger and different size curling brushes.
I decided to use two of the brushes similar to the style of brushes I was currently using to create a smooth straight look. I used the head hugger and paddle brush.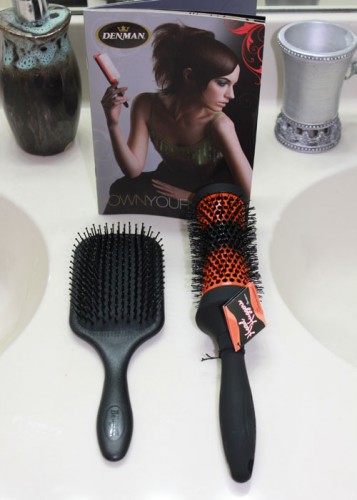 I'm sure men are thinking why do women need so many brushes when they use just one. Well that would be because no brush is created equal. Each brush has it's own function to help you get the style you are looking for. My hair was about half dry so it didn't take me too long to get it styled. Especially since I was also using my new Solia Hair Dryer (review coming soon). So after about 10 minutes I was ready for my after photo: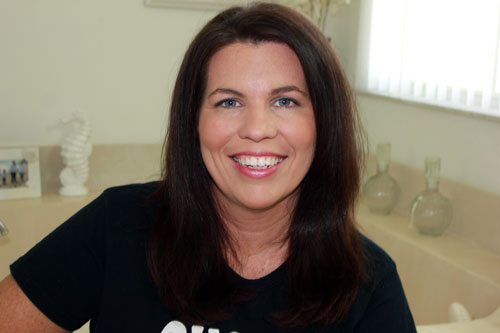 If you want a little extra volume you can tease the roots a little. I have yet to be able to duplicate using the brushes to get the larger volume.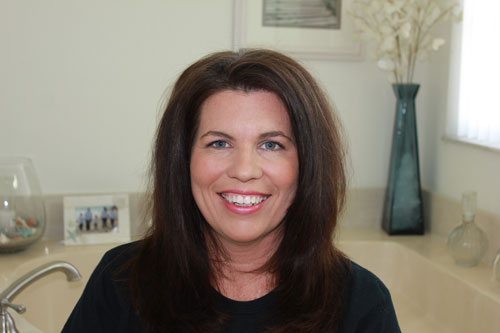 I love having the selection of Denman Brushes in my arsenal of beauty tools. I found all the brushes to be of good quality and work great. My husband has already confiscated the classic brush. I think the one he has is like 5 years old!
---
Disclaimer: I received the above product(s) at no cost to me by the company or representing PR agency. All opinions are my own. You may read more of my disclosure here.
---