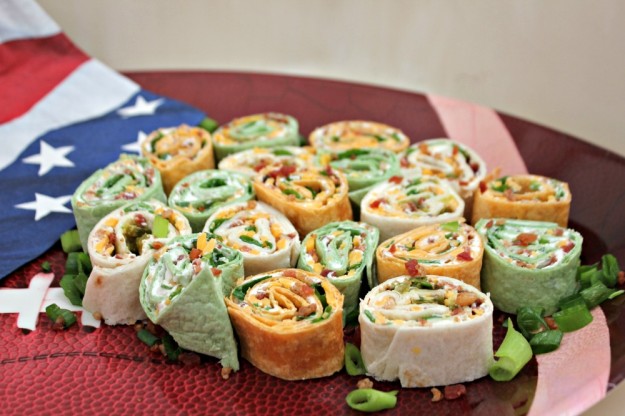 Color Me Pinwheels Appetizers Recipe
Author:
Prep time:
Total time:
Ingredients
1 tub Whipped cream cheese
1 4.5 oz Bacon pieces
2 bunches Green Onion
3 packages of Tortilla (flour, spinach, tomato)
1 jar of Jalapeno pieces
Instructions
Spread think layer of cream cheese on each tortilla.
Sprinkle bacon pieces over cream cheese.
Cut chives into small pieces and spread over bacon and cream cheese.
Roll tortilla up and use cream cheese to secure roll.
Cut tortilla into small pieces (or pinwheels)[br]
[b]Optional[/b]: For your more daring guests replace the green onion with jalapeno slices to give your pinwheels a little more kick.