We all know the common saying to "eat breakfast like a king, eat lunch like a prince, and eat dinner like a pauper." But we may not have the luxury of time (like a king) to prepare such a great meal in the morning — instead, we often find ourselves in a rush trying to get to work or bring the kids to school needing to eat breakfast in a hurry. This is not an excuse not to eat well, though.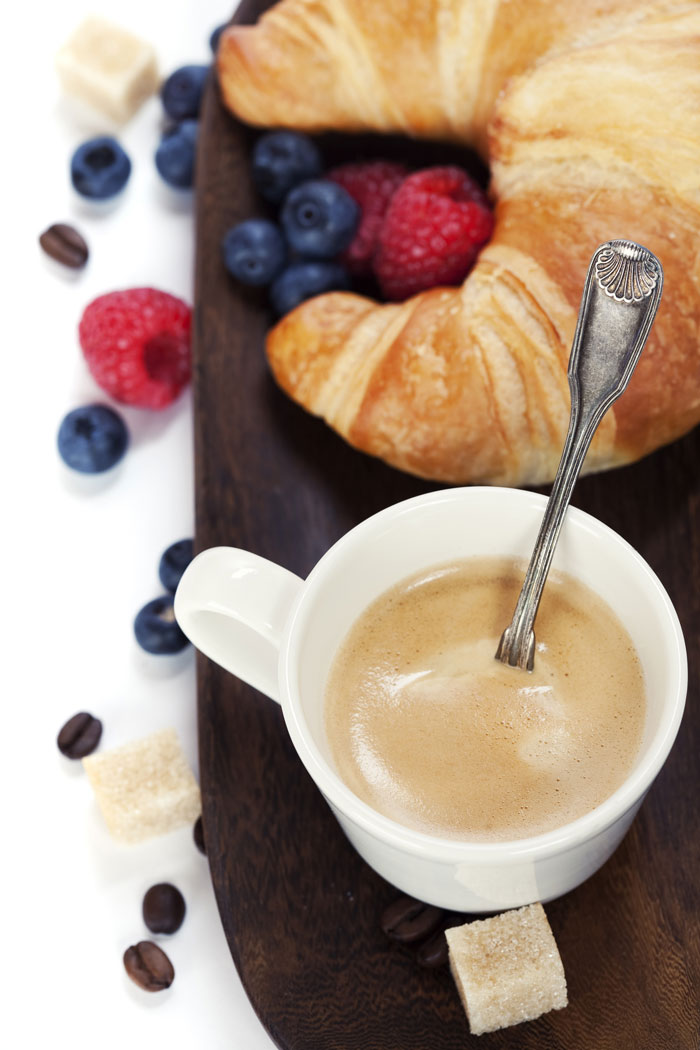 There are some easy-to-prepare breakfast ideas that pack high energy for all the day's activities. Adding a bit of twist to these dishes may take up a little time, but in general, these ideas are quick to whip up — they can even be enjoyed while on the go and when you need to eat breakfast in a hurry.
Omelets
Omelets are an all-in-one solution for a filling and healthy breakfast! Just beat a couple of eggs together and add your filling of choice. Omelets are a good way to enjoy the vitamins and minerals of eggs, with added protein from ingredients such as ham, bacon, or mushrooms. You can also add onions or bell peppers for color and flavor. Omelets can go with bread or rice, or be eaten on their own.
Sandwiches
As long as you keep fresh bread around, you can also whip up a quick and filling sandwich for breakfast. Your creation can be as simple as a peanut butter and jelly sandwich, or you come up with a protein-based sandwich using ham, chicken, turkey, or other types of deli meat. Keep it wholesome by choosing to use whole wheat bread and low-fat ingredients like light mayonnaise.
Cookies, Muffins, and Scones
These are classic "grab and go" foodstuff that are perfect for the start of the day, with the right amount of calories as well as sugar to get you going. The key here is to prepare them in advance, ideally at night when you may be not as busy. The great thing with cookies and scones is that you can keep them in an airtight container and they can last you for days. Muffins fare well if you keep them in the fridge. You can simply pop them in the toaster oven when you are ready to eat them in the morning.
Fruits and Mixed Nuts
Many people forget about the great alternative of eating fruits for breakfast. An apple or a banana is a wonderful way to get some energy, as well as fiber, into your diet. The low glycemic index of fruits is able to sustain you with energy more consistently throughout the day, as opposed to a "sugar rush" and "crash". Fruits are also quite handy and you can just pop one in your bag in the morning to enjoy breakfast on the go.
A good trail mix is not just apt for snacks but also at the start of the day for a steady supply of energy. You can munch on almonds, raisins, pumpkin seeds, dried cranberries, and the like. This is another handy item you can keep in an airtight plastic container, in your bag or in the car — an easy way to fill up in the morning just in case you forget to bring breakfast with you.
Leftovers
Many people forget to check what's leftover in the fridge from last night's dinner. Our idea for breakfast food is usually sweet and sugary, but what's keeping you from enjoying savory food in the morning? You can reheat some leftover pasta, or make leftover chicken or turkey into a sandwich. Vegetables are also a great idea for breakfast. You can make a simple salad based on leftover protein and light dressing.
Breakfast for Champions
If all else fails, you can also have a cup of yogurt, some hard-boiled eggs, granola bars, or even fresh fruit smoothies for breakfast. Just remember that this is the most important meal for the day as it ensures you are off to a great start loaded with energy.