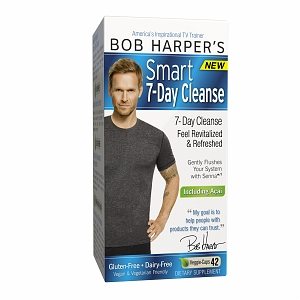 I mentioned about two weeks ago that I would be reviewing the new Smart Success Weight Loss Supplements by Bob Harper. I also received the Smart 7-Day Cleanse and decided to give that a try too. First some background regarding the product.
The Smarter Way to Cleanse

Now you can feel revitalized and refreshed with my gentle and easy-to-use Smart 7-Day Cleanse. It's gluten- and dairy-free, vegan and vegetarian friendly, contains natural açai, and best of all, it'll help you feel rejuvenated!

Gently Flushes Your System

My Smart 7-Day Cleanse works with your body's natural elimination process so you can gently flush out waste from your system.

Meets My Personal Standards

This highly effective cleanse is gluten, dairy and lactose-free, and is vegan and vegetarian friendly. It also contains natural açai and comes in a convenient veggie-cap format.

Scientifically Researched Key Ingredient

The key ingredient in my Smart 7-Day Cleanse (senna extract) has been proven effective through scientific research – so you can trust it to work!
With my Smart 7-Day Cleanse, you can be confident you're getting quality you can feel good about!

Source of information: http://www.bobharpersupplements.com/products/cleanse/index.shtml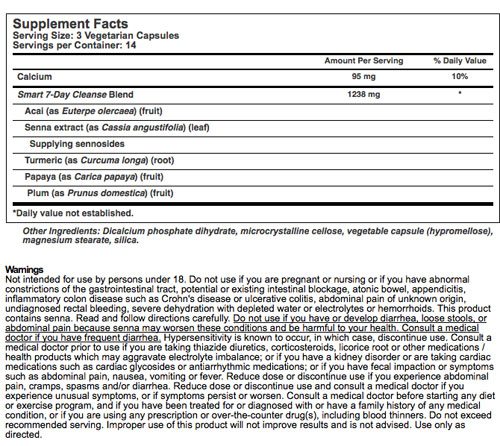 I took the pills as directed: Take on serving (3 Veggie-Capsules) with food and at lest 8 oz of water two times daily. I took the pills in the morning with my breakfast and then later in the afternoon with lunch.
The truth is I had to discontinue using them after the second day. I took the pills in the morning on the third day and they just decided these were not something for me. I was getting some pretty good stomach cramps. I understand the purpose of the cleanse and would have been ok with mild symptoms but the stomach cramps were not worth the expected outcome.
Within one day after discontinuing I felt normal again. This was my own experience with the cleanse and can not speak for others. However since I mentioned I would review the product I thought it best to share my experience.
Note: I am not a doctor or licensed individual and nothing in this post is to be considered advice. This was a post written regarding my own personal experience.
---
Disclaimer: I received the above product(s) at no cost to me by the company or representing PR agency. Opinions are my own and NOT influenced by monetary compensation. You may read more of my disclosure here.
---