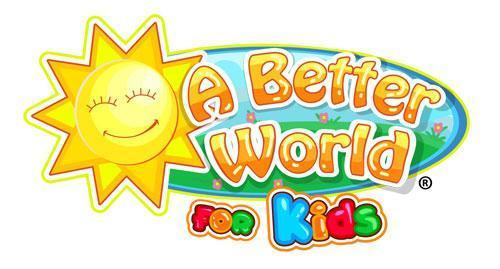 If there is one thing (yeah if there was only one) I could change as a parent if I could go back in time it would be about a little thing called XBox. About 3-4 years ago I started having a big issue with my boys spending way too much time on the XBox. I struggled with the fact that they were playing with all their friends and that is pretty much the hang out place of this generation. We won't even get into the games they were playing. It seems that this generation is surrounded by inappropriate content and violence. The boys no longer play (because I didn't renew their LIVE membership) and things around our house seem so much more peaceful.
Thankfully not all games are centered around violence. I personally love puzzles and challenging games. My daughter enjoys these types of games too but she eventually gets bored with them. She really loves virtual games. That is why I'm excited about A Better World for Kids. The game is not quite ready to release and is still in the kickstarter mode. It is based off of the Facebook game A Better World.
A Better World for Kids Video
Like most virtual games your child will start out by creating an avatar that will live in the virtual community. However online some virtual games this game is full of ways to make the world a better place. The children live in BetterWorldians Neighborhood and get jobs (sounds like something my son might benefit from LOL). The jobs are based on game play kids already know and love such as Cooking, Driving, Building, Puzzles, and more. This really sounds like something my daughter would LOVE!
A Better World for Kids Neighborhood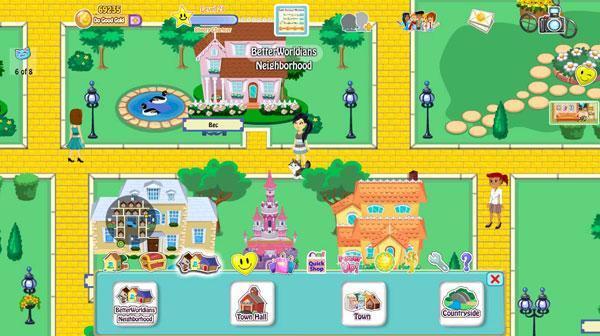 What I love about the game and I think is a unique touch is the kids will be Learning to Cook Healthy, Sorting and Recycling using Match 3, and Solving Word Games with Positive Themes. I love when companies make a fun game that incorporates good habits and education without the child realizing they are learning these things.
Of course in order to keep the kids engaged they have to get something for their action. After all we get paid to go to work. The children will earn a form of money that they can then use to do fun things like decorate their house, buy clothes, and buy pets (something my daughter would be sure to do). As with most games the more they do, the further they go, the more options they unlock.
So here is the real kicker. Not only are kids encouraged to do good in the game, they are also encouraged and rewarded for doing good in the real world. Unlike the current game on Facebook A Better World for Kids will be housed on it's own website and will be a subscription based game.
Right now this game is in the kickstarter stage and needs donations and funding to get it off the ground. If you visit A Better World for Kids campaign you will find different levels of donations that should you chose to donate will be rewarded with different levels of rewards. A small donation will get you a subscription to the game when it is live from 6 month to a year.
What is your child's favorite game digital or non-digital?