I've always considered myself a strong and independent woman. When I moved out of the house I moved out on my own remaining in Virginia while my family moved to Ohio. I had my own apartment, a job, and went to school staying in a state that I had no ties too. Everything happens for a reason they say, which I do believe. It was in Virginia that I met my husband.
My husband and I have been together for 20 years this September. That is just about half of my life. During that time we have had three beautiful children.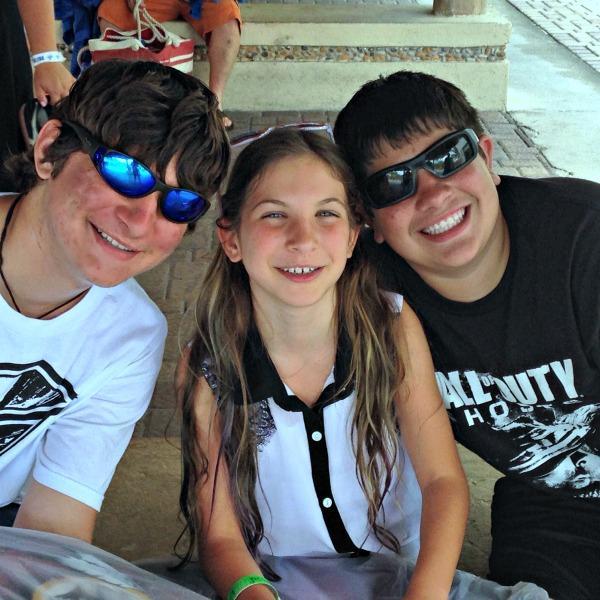 For about half of their life I thought that I could do it all. My husband worked long hours 60-70 hours a week. When I was home with my kids I was the authority, making sure they do what they needed to do. I cleaned the house, I went to work, I helped with homework, I took the kids to their activities, I was supermom. However, let me tell you that being this type of supermom is not really the best way to be for you,  your children, or your husband.
Years later I am still supermom I'm just a different type. I still work full time (and then some thanks to blogging). I help with homework but so does my husband.  I pay for a service once a month to clean my home and my kids, myself, and my husband straighten up in between. I drop my daughter off to school and my husband picks her up. So what exactly am I getting at? I'm telling you my #GreatAssist story. The person in my life that I feel makes my life balanced, that assists me with the everyday things, big things, and little things that need to be done.
When I let my husband take over some of duties in our family and got the kids involved I became a true supermom!
All supermoms need to have balance and a little help. While my husband is my #GreatAssist I still need more help. Colorx is one of the brands that assist me in my motherly duties. In the past 17 years we have gone through 12 seasons of soccer, 3 seasons of baseball, a season of football and just boys being boys! With Colorx I'm able to take the mess out of the post game clothing!
Clorox and Official Partner of the United States Women's National Team. Check out some of their player's #GreatAssist
We want to hear who your #GreatAssist is.  Share your favorite #GreatAssist person, product or tip for the chance to win great products from The
Clorox Company
.
#GreatAssist Twitter Sweepstakes
Promotion details: Runs 6/4/15-7/8/15.
Must use hashtag #GreatAssist and #sweeps.
Official rules:

http://bit.ly/1F9JY7t
#GreatAssist Twitter Party
After you enter the sweepstakes make sure your mark your calendar. I am co-hosting the #GreatAssist Twitter Party and I hope you will join me for great conversation and great prizes.
Date: Thursday 06/11/15
Time: 1:00-2:00 pm EST
Hashtag: #GreatAssist
Twitter Hosts: @TheMotherhood, @TMChatHost, @CooperMunroe, @EmilyMcKhann
Co-Hosts: @thedudemom, @shuggysmommy, @shoppingduck, @shibleysmiles, @JodiGrundig,@ToniPatton, @shellthings
Prizes: 5  $100 Gift Cards
RSVP: http://vite.io/themotherhoodchats