In this age of technology kids are exposed to technology beyond what we could have dreamed of when we were young. From smartphones to tablets, from electronic gadgets to laptops. I admit as a technology lover my home is equipped with quite a lot of electronic devices. Each of my family members having their own tablets. However sometimes a tablet just can't do what a laptop can.
Honey use to have her own Chromebook until a little mishap with a cup of water. Unfortunately we had to put her Chromebook to rest. Since then she has been getting on my main computer and using her tablet but she missed having her own laptop. We recently had the chance to review the Acer Chromebook R 11.
Acer Chromebook R 11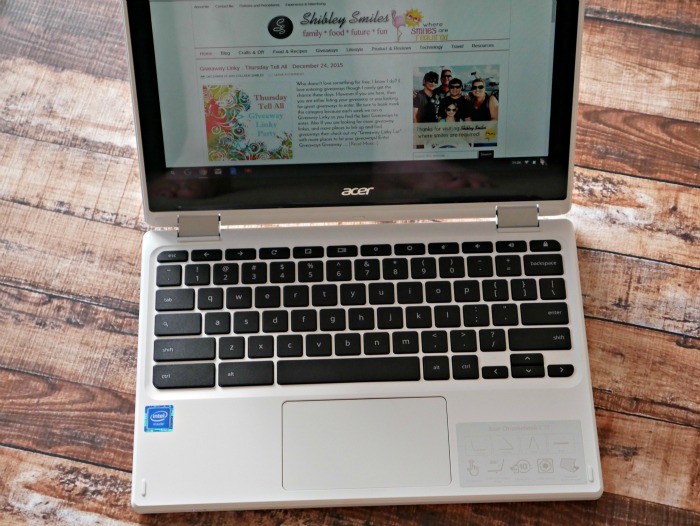 The Acer Chromebook R 11 is one of the lightest laptops I've encountered. This is a great feature for a 10 year old girl. The lightest of the laptop allows my daughter to easily move from the table to the sofa or from the living room to the bedroom without the fear of dropping it.
Acer Chromebook R 11 features:
Chrome OS™
Intel Celeron N3150 Quad-core 1.60 GHz
11.6″ HD (1366 x 768) 16:9 IPS
Intel HD Graphics with Shared Memory
2 GB, DDR3L SDRAM
32 GB Flash Memory
Her favorite part is the ability to change the angle of her laptop to fit her situation. For example if she is sitting at the table she uses it like any other laptop. However if she is sitting on the sofa she uses it like a tablet.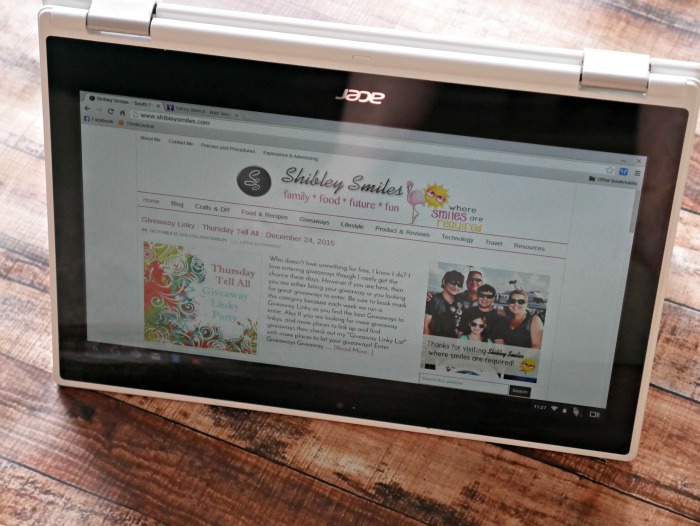 Her favorite activity is a math program that the kids are asked to use at school. She will sit for hours working on it. Since it is not an app and is a website it is not something she can do on her tablet. She also does not like to sit at my computer. So having the option to sit comfortably on her bed or out on the sofa with the family yet still work on her math is a great advantage.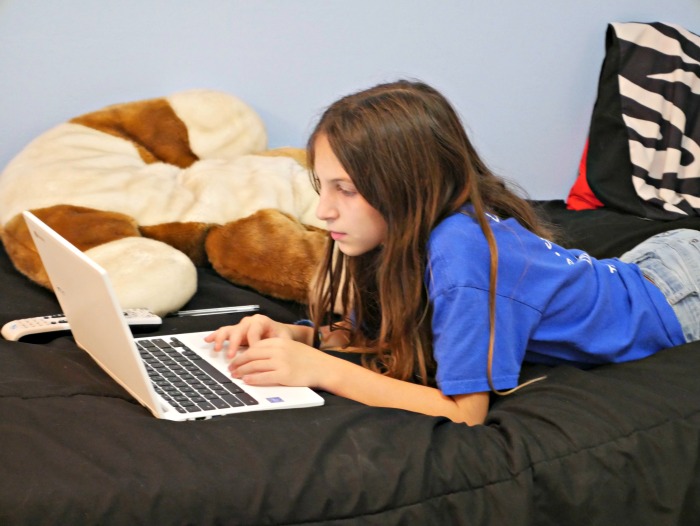 My oldest son was a little jealous that I didn't give him the computer to review. At 18 he would like a laptop to surf the net, use his email, and other research tasks. The Acer Chromebook R 11 is a great computer for every tasks, school work, and more. I asked my daughter what she thought of the speed of the computer. She said it was pretty good, it does spin a little here and there, but she said not enough to complain about it. The ability to use any angle with the laptop is pretty cool.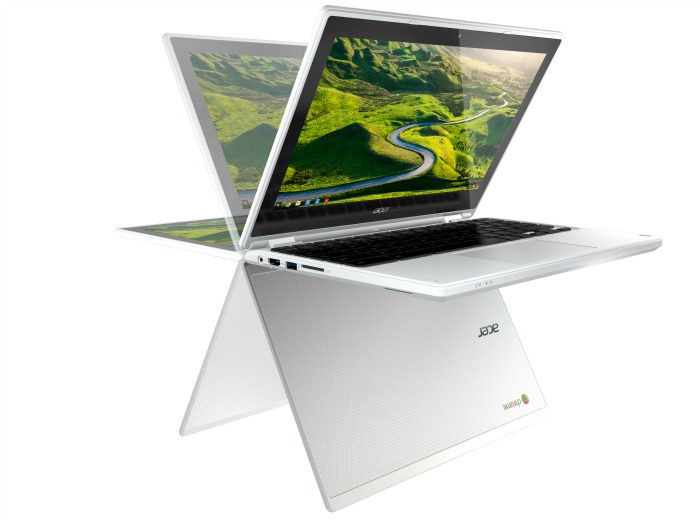 The price of the Acer Chromebook R 11 is definitely one of its biggest advantages. Acer Chromebooks have also been growing in popularity and they are increasingly being rolled out in K-12 schools due to their affordability, popularity of Google apps for education, fast boot times, cloud-based storage, and built-in virus protection.   The Chromebook R11 features an 11.6-inch 360-degree display, so it can be used in 4 different modes including laptop, pad, display or tent.  It weighs just 2.76 pounds and includes an Intel Celeron quad-core processor for snappy performance.  Chromebooks are also for online-oriented users, but are still useful when offline – when Google apps are used when wifi isn't available, the information is automatically synced when they reconnect.