Having a dog is one of the most exciting things one can experience in life, but it is also a decision that comes with a great deal of responsibility. From the very first day when your pup sets paws in your home, you need to provide it with special care to ensure that it grows up healthy and happy. Moreover, you need to tackle a set of preparations even earlier to bring a new furry friend into a safe environment and make the adjustment period as comfortable and stress-free as possible.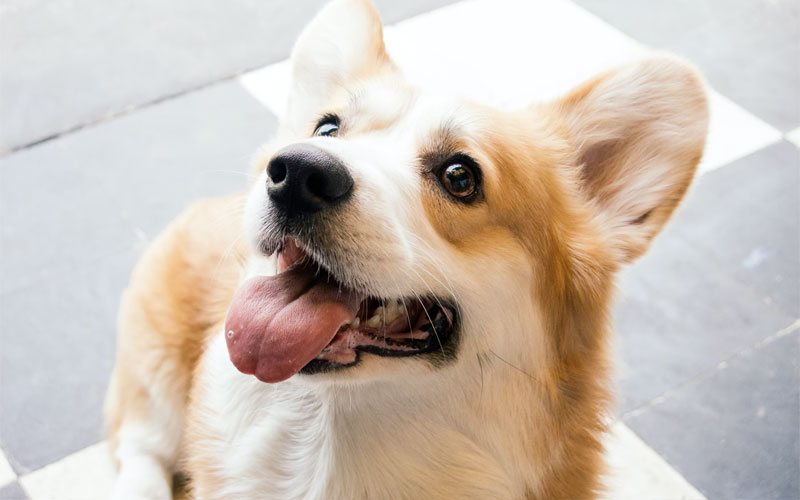 Below, you will find a list of five things you need to do before getting yourself a four-legged companion. Apart from puppy-proofing the house and choosing puppy food according to the breed's needs, you also need to arrange a comfortable sleeping space, stock up on dog supplies, and find the right veterinarian. Read on to learn more about introducing a new family member to your home!
Whether you're considering black lab puppies, golden retrievers, or any other breed, they'll be some of the more essential steps to making your new furry friend feel welcome.
Puppy-Proof the House
Once you decide that bringing a new pup into your home is the right decision, you need to take the time to prepare your house for a puppy's needs. The first step you should take is to ensure that no combustible items are lying around, especially near heat sources. Toxic items such as cleaning agents, medications, and pool chemicals also must be kept out of reach.
Puppies are very curious, and they love to chew on everything they find. Therefore, you need to ensure that all items are secured, so they do not pose a potential danger to your beloved pet. Besides, make sure that the area where you plan to keep your dog has a sufficient amount of space for it to run around and exercise.
Puppy-Proofing Checklist:
Make sure that your pet cannot reach any toxic or dangerous items.
Keep small items away from your pet so that it does not choke on them.
Use baby gates to block off the stairs.
Take care of any sharp corners. Cover them with protective cushions or rounded caps.
Place protective covers over furniture legs.
Prevent your pet from chewing on electrical cords by covering them with plastic tubing or cloth sheaths.
Choose Puppy Food That Is Right for Your Breed
When it comes to choosing food for your furry friend, you need to consider its breed and age, as well as your personal preferences and spending budget. In general, there are three types of puppy food: dry kibble, wet canned food, and raw food.
However, this general rule is not always true in practice because some breeds may require special feeding methods due to health issues or other reasons. As such, you need to discuss the issue with your veterinarian before choosing your puppy's diet. Visit The Puppy Mag for more information on how to care for and look after your new Puppy
Dry Dog Food
This type of food is made from ground raw ingredients and comes in various flavors, textures, and looks. It features a longer shelf life than wet food but can get stale quickly. Nevertheless, it is an excellent choice for dogs that cannot tolerate moisture well.
If you want your dog to eat moist food without the hassle of preparing it yourself, you can try pre-made moist dog foods that come in cans or pouches. They usually feature fewer nutrients but allow you to choose the most convenient way of feeding your pet (e.g., soft food for older dogs).
Raw Dog Food
This type of food refers to meat-based meals prepared from fresh meat, bones, vegetables, and fruits. While it does not come in big bags like canned or dry foods, it is straightforward to prepare at home as long as you have a dehydrator.
You can also buy ready-made raw dog food from specialty stores but be careful with the ingredients used in such products; some brands contain artificial preservatives and additives that can be harmful to your pet's health.
Wet Dog Food
Wet dog food is much different from the other two options. It comes in cans or pouches and spoils more rapidly because it contains more water content.
On the upside, it offers more convenience than raw food since it is ready-to-eat and does not require any preparation. However, some dogs may develop digestive problems if fed with this type of food regularly, as it often contains high sodium levels.
Find the Right Vet
When you are thinking of getting a new puppy, you need to find the right vet that will meet your pet's needs and the needs of your family. There are several things to look for when searching for a vet. First of all, you need to make sure that they have good experience treating your breed. In some cases, a vet may recommend specific food brands or unique treatments, so it is also a plus if they work with reputable companies.
Finally, you should ensure that the vet is available when you need them and that their staff is welcoming and friendly. If you find someone with these qualities, you should be satisfied with their services.
Prepare a Comfortable Sleeping Area
Puppies grow very fast, which means their sleeping needs have to be adjusted regularly as well. For example, a puppy that is smaller than a regular size may need a small bed to feel comfortable.
The same goes for older dogs; you may need to provide them with large beds or even pet couches if their joints start giving them trouble. Choose beds that do not have sharp corners or rough surfaces and make sure they are washable or easy to spot clean.
Stock Up On Dog Supplies
Apart from food, there are several other items that you need to stock up on before bringing a new pet into your home. These include puppy shampoo, nail clippers, nail grinders, dog treats, toys, and a collar and leash set.
To keep your dog safe and healthy, you should also prepare an emergency kit with things such as bandages, gauze pads, tweezers, antiseptic wipes, and hydrogen peroxide. These items will come in handy if your pet gets injured or sick.
Conclusion
Bringing a new dog into your home is an exciting experience. However, it is also a big responsibility, especially when the pet is a puppy! You need to do plenty of things before bringing a new furry friend into your family so that the transition period goes smoothly.
From preparing the house for your dog to finding the right veterinarian and choosing the right food and supplies, doing it right can save you a lot of trouble down the road — so, take your time and do your research before making the final decision.
Hopefully, this article has provided you with enough information about what to do before getting a dog and how to make the adjustment period as comfortable, stress-free, and fun as possible for everyone. Good luck!