Thanksgiving is such a wonderful holiday, full of family, friends, good food, and many thanks. But what happens behind the scenes? Before the guests arrive it is anything but relaxing as pre-Thanksgiving plans are in full force. The Christmas tree is put up and decorated. Christmas garland and decorations adorn the house and the little elves did not put them there during the night. After hours of decorating the house has to be cleaned and the food has to be prepped, and you are in some serious need of Thanksgiving tips to create the perfect setting.
The house having just been cleaned earlier in the week just needs a little touch up before the guest arrives. A quick trip around the house with the Swiffer WetJet. A few swipes across the kitchen counters and just as you hear the cars pulling up in the driveway a blast of Febreeze Pumpkin Bliss to set the Thanksgiving mood, these are all great Thanksgiving tips and making cleaning a breeze.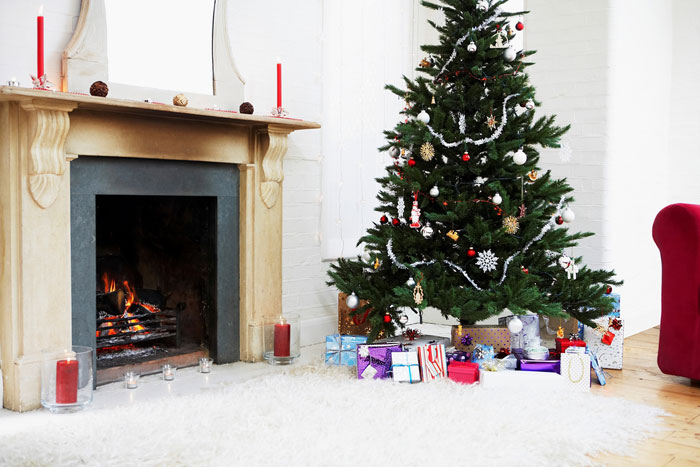 Now comes the good part! After spending all day creating the picture perfect home, prepping the delicious food, and welcoming your family and friends it is dinner time. If you are like us there are several tables to seat the numerous guests, Christmas music is quietly playing in the background and your head is bowed for prayer. After prayer the food is passed from guest to guest and the memories of years past play out as stories are told, laughs are had, and food is eaten. This is what Thanksgiving is to me, this is what I remember each and every year and look forward to time and time again.
When dinner is done, and the guests are relaxing getting ready to watch the football game you turn and notice that your beautiful kitchen has turned into Turkeypocalypse! Spills on the counters and stove from making the homemade gravy. Stacks upon stacks of dishes, because you can't eat Thanksgiving dinner on paper plates. With pleading in your eyes you look at your family in hopes that someone is willing to pitch in so you too can relax and watch the game with everyone else. Not to worry Thanksgiving is all about family and conquering Turkeypocalypse!
The key to conquering such a dreadful condition is to prepare for it, conquer it and get back to the game sooner. You don't want to end up like Roger
5 Thanksgiving Tips to Conquer Turkeypocalypse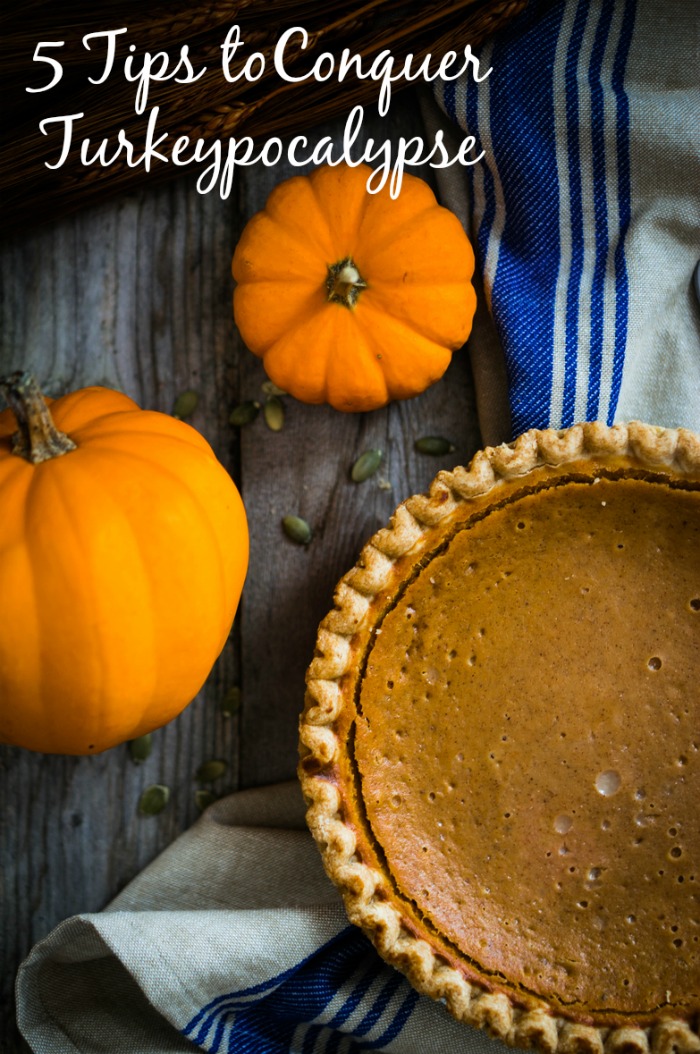 Purchase easy throw away containers –  for both food preparation and care packages. This way any containers not used to giveaway food to your guests or to hold leftovers can be tossed meaning less dishes to clean.
Clean while you prepare – always have Bounty on hand to clean up spills and messes immediately.
Run a load of dishes while you eat – this means half of the dishes will already be washed and just need to be put away to make room for the plates, glasses, and silverware used during dinner.
Make sure cleaning supplies are on your pre-Thanksgiving shopping list – there is nothing worse than grabbing the Dawn or Cascade only to find you are out.
Make it a family affair – this makes the clean up quick, easy, and even fun when everyone pitches in.
Thanksgiving is held each year at my sister's house. Both our family and her husband's family and a few friends come together to give thanks and enjoy each other's company. We have everything down to a science. Each year each family member brings the same dishes, mine are green bean casserole and rolls. The kids help set the table, we prep the food, and as a family we tackle the dishes afterwards. It all runs smoothly and works because everyone pitches in and does their part, this is how we conquer Turkeypocalyse at our house!
How do you conquer Turkeypocalypse?