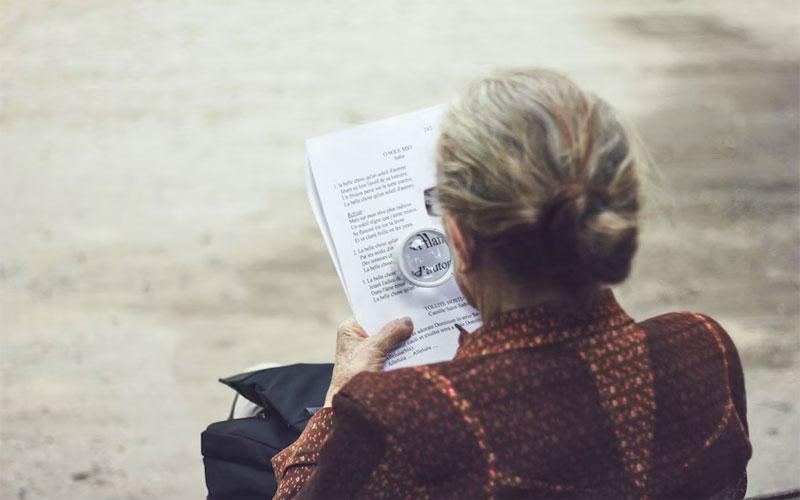 Observing unsettling changes in the behavior of your elderly parents can be a cause for concern. Perhaps they've been managing well thus far, but you're now witnessing issues linked to memory loss, such as repeated queries or forgetfulness.

Alternatively, you may have observed difficulties with tasks like driving, maintaining their home, navigating stairs, or handling financial matters. Certain older parents may start to appear more introverted. Conversely, some might point fingers at others, alleging that their belongings have been moved or stolen or displaying signs of paranoia. This post will guide you through five essential steps when your aging parents need help.
Recognize the Financial Status
Taking care of an elderly person will inevitably incur expenses. Hence it is sensible to make an advanced projection of potential costs for better preparation. Consider the variety of medical attention they might need, the expenses associated with their prospective living arrangements (such as assisted living or relocating to live with you), and routine expenses, including meals, caregiving necessities, and modifications for home safety, among others.
By assessing their financial status, you can determine whether they can self-finance their required care or if there's a need for financial support. Assistance is available from governmental programs, Medicaid, and other schemes to help cover long-term care costs. It might be beneficial to seek advice from an elder law attorney or a financial planner for matters like qualifying for Medicaid.
Discuss Aging Care Choices
Another crucial step is to understand their preferences for future care. Do they see themselves residing in a retirement community like Riverview Retirement Community, or would they opt for assisted living? Perhaps they wish to remain in the comfort of their own home. Determining whether they expect you to be their primary caregiver is vital. This is a significant commitment and you need to assess your capacity and willingness to undertake this role.
The financial aspect of their care cannot be overlooked either. The cost can vary significantly depending on the level of assistance they require. While having you as their caregiver might be a cost-effective solution for them, it could impact your income if it means working fewer hours or bearing expenses from your finances.
Create a Routine
Establishing a daily routine offers a sense of stability and achievement. It also alleviates stress and anxiety, as your parents will clearly understand the day's agenda. It also aids in preserving their autonomy and enhancing sleep quality.
Adhering to fixed meal times for breakfast, lunch, and dinner can contribute to this routine. Including activities like a leisurely stroll in the park or engaging in their preferred pastimes can be beneficial too. Discuss their interests with your parents and find ways to integrate them into their daily schedule.
Ensure Communication Is Simple and Accessible
One aspect contributing to your parent's safety is the ease with which they can reach out for assistance and maintain connections with loved ones. Apart from posing a safety risk, feelings of isolation and loneliness can significantly deteriorate one's health. Ensure their phone is user-friendly and readily available. For some individuals, having a basic mobile phone with pre-set numbers in their pocket brings comfort and is more accessible.
Check That Their Legal Documents Are in Order
Now is a suitable moment to inquire about the current status of your parents' end-of-life paperwork and ensure you know their location. This encompasses estate planning documents, living wills, financial power of attorney, and healthcare power of attorney.
If their health condition alters abruptly, creating or updating some of these documents may be necessary, particularly if you need to gain access to their accounts. A financial power of attorney allows individuals to manage their finances if incapacitated. Similarly, a healthcare power of attorney appoints someone to make medical decisions on their behalf if they cannot do so themselves.
conclusion
Clearly, when aging parents need help, it is a big transition for both you and them. With the five steps mentioned above, you will provide an easier transition while respecting their independence. Having guidance throughout this process can make a difference in getting through such a difficult time with grace.