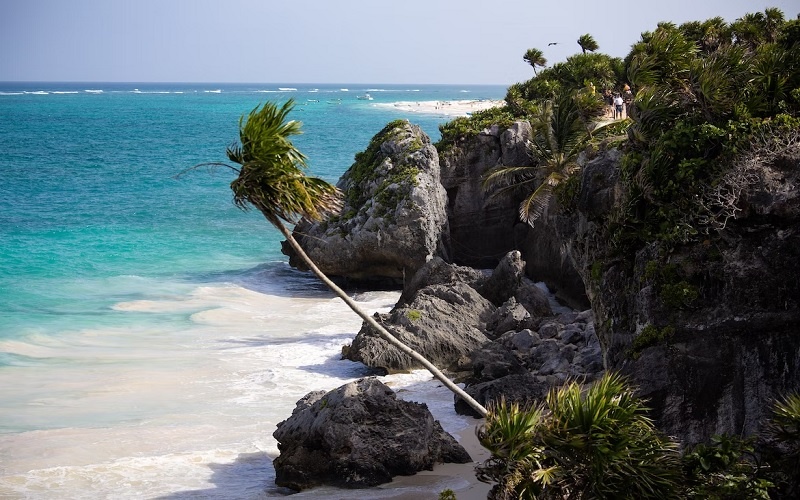 Ahhh, vacation time. Finally, after two years of covid restrictions, it's time to get back on the road, jump on a plane and embark on the trip of a lifetime. Although it's fantastic that travel is happening again, it means you won't be alone. 
There's nothing worse than starting your vacation off annoyed, tired, and frustrated because the family with their 2-year-old twins next to you wouldn't stop screaming the whole time. While taking kids on vacation can be rewarding, this only applies to your children. When it's other people's kids, it turns a relaxing vacation into a stressful nightmare.  
Thankfully there are some fantastic options for holidaying with no kids. Yep, that's right, no screaming twins, crying babies, angry parents, just you and the serenity. Check out some of the best kid-free getaways for your next vacation. 
All-Inclusive Caribbean & Jamaican Resorts 
Nothing brings a relaxing, paradisical beach holiday to mind than the Caribbean, right? Choose your picture-perfect island from Curaçao to the Bahamas and beyond and check into a luxury all-inclusive. You'll be able to unwind, relax and truly enjoy your well-deserved time off in a place with no kids. 
Located mere miles from the Caribbean, Jamaica is another bucket list paradise island and the ideal relaxation escape. Montego Bay, in particular, is something pulled straight from a dream. Floating cabanas stroll on white sands, and sipping cocktails by a gently rolling ocean. Sound like you?  
If true serenity, relaxation, and escape are what you're after, look no further than a kid-free all-inclusive Caribbean resort. Look into booking a honeymoon package today for the perfect couples getaway, with no kids, no stress, and everything you need for that perfect memorable trip. 
Camping & Trekking
There's nothing more fun and adventurous than an epic camping and trekking trip. Here in the U.S., beautiful national parks are abundant, just begging to be explored. Whatsmore, when you embark on a great hike to the outer reaches of these parks, you certainly won't find any kids.  
Altitude, the brutal nature of some treks, and out-of-the-way campgrounds mean it's a terrible place for families and kids. Still, these places are ideal for escaping the hustle and bustle of everyday life and ensuring there are no screaming children to disturb your peace. 
Trekking is also an enriching activity. For example, Yosemite and The Grand Canyon national parks have many multi-day hikes where it'll just be you and the view—fully immersed in nature. Perfect.  
RV Road Trip
Hitting the long open roads of mainland America is something we should all do at least once or twice in our lives. With an abundance of national parks, nature reserves, and thousands of miles of open highway, hiring an R.V. and heading on an awesome R.V. road trip is a fantastic way to explore it all. 
You'll be free to go where you want, when you want, meaning when you pull up to that crowded campsite with kids going crazy, you can turn around, drive away and find somewhere more peaceful. Whatsmore, you can pull up curbside or take your home on wheels to the most beautiful sports in the country, parking up for the day, with all the amenities and creature comforts you need right then and there. Blissful! 
Kid-Free Cruise 
A cruise, while not synonymous with kid-free bliss, is an excellent option to plan a vacation and ensure there are no kids to screw it up. Many companies offer adult-only cruising experiences for the ideal escape.  
You'll be able to cruise from island to island, checking out some wonderful spots, all while having everything taken care of. Although you have to follow an itinerary is a great way to forget about the day-to-day chores and monotony of life, get waited on hand and foot, and check out fabulous places at the same time. 
Summary  
All hope is not lost when going on vacation without kids. Excellent options are abundant in the U.S. and around the world. While the exact type of kid-free getaway you choose to embark on will be up to you, all options are equally impressive ways to enjoy yourself with no children. To recap: 
All-inclusive Caribbean resort
Camping and trekking
RV road trip
Go on a cruise
So, that dream kid-free escape you have been dreaming about is possible. Now is the time to escape into a world of peace, with no screaming children or angry parents — just you, the sun, and the sea breeze. Oh, and the margaritas.